FC Barcelona have officially released Flakes, ahead of the FusionRL $50K Event
16:24, 14 May 2020
The latest domino to fall in Europe's biannual roster-shuffle is Hrant "Flakes" Yakoub after the Dutchman was released by FC Barcelona earlier today, just five days after his team was knocked out of the Spring Series.
.@FCBeSports and
@Flakes_RL
will be taking separate paths.
We are grateful for the work and dedication you brought to the club and we wish you the very best!
Thank you and good luck!
#RocketLeague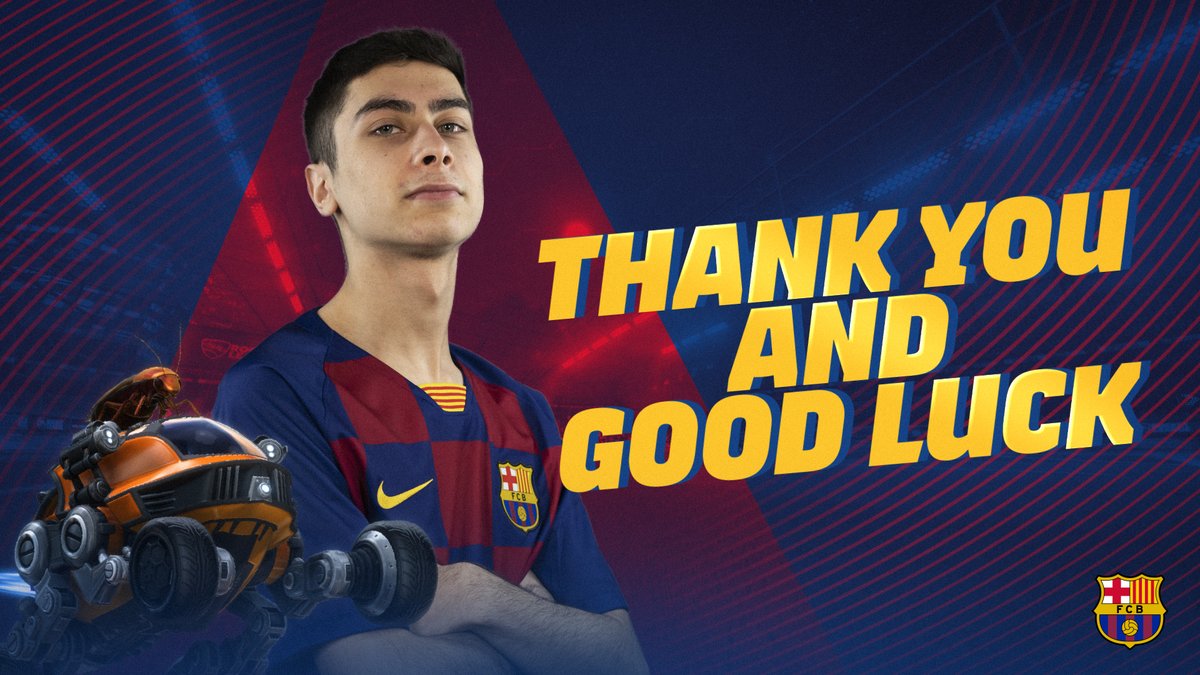 Following a dismal debut in the RLCS with Complexity, where his side failed to win a single League Play series, Flakes found himself returning to the top flight on an FC Barcelona side searching for a replacement for Dan "Bluey" Bluett. After winning their first RLCS match against Veloce Esports in Week 1, FC Barcelona began to struggle with consistency. Although they were able to give eventual champions Dignitas a run for their money, towards the end of the season they began to falter. Following a miraculous victory over a struggling AS Monaco, the Spanish football club threw away a chance at finishing in the top two by losing to both TSM and mousesports in the final week.
Heading into the playoffs, FCB had it all to prove. And that's exactly what they did. Wins over Veloce and Reciprocity brought them into the top four for the first time in a year, with an eventual defeat against Vitality ending their run, but not after they had secured a spot in the Spring Series. The off-season's first big event came and went, and it wasn't a pretty sight for Barca fans. Failing to win a single game, they crashed out in last place with sweeps at the hands of Endpoint and Dignitas. Clearly, that result wasn't good enough and Flakes will now be searching for a new home just 118 days after joining FC Barcelona.
It's currently unknown who Flakes' replacement will be, but Barca will certainly have a void to fill in terms of car choice heading into next season's RLCS. Flakes has also stated his intentions to form a new team on Twitter, but who his new teammates will be is also unknown.
Stay tuned at GGRecon for more breaking Rocket League esports news.