FaZe Clan has released a trailer for Crimson, which stars viral giant FaZe Rug in this creepy clown horror.
13:02, 19 Oct 2020
Tis the season to be spooky as FaZe Clan has officially unveiled its own horror movie. As October 31 rolls closer, the esports giant has finished work on its own horror movie to capitalise on the popularity of giving yourselves a fright. FaZe Clan is already known for holding events and flogging its merch to get the FaZe name out there, however, an esports horror movie is a new one for us.
There's been a resurgence in the once-maligned horror genre, with a rise in popularity thanks to VOD services including Netflix bringing acclaimed movies and shows like Bird Box and The Haunting of Hill House to life. Now, FaZe Clan's Crimson is crawling out of the grave for a new service called Inviz and will hit that crucial Halloween window for horror movies.
The trailer for Crimson has just dropped ahead of its October 29 release. Starring the biggest and brightest of the young FaZe crowd, Crimson follows Brian Awadis, aka FaZe Rug, as he moves to a new house in a seemingly quiet neighbourhood and buys his very first mansion (as you do). There's a meta take on everything as FaZe Rug plays himself. While things should be ticking along as normal, FaZe Rug realises the house next door is populated by creepy clowns, who cram themselves into a tiny car.
It's a suitably ridiculous premise, but in a world where Andy Muschietti's It has become the highest-grossing horror of all time, there's no escaping the fact we're still petrified of clowns. Crimson is directed by Gregory Plotkin - who is known for his work editing Get Out and the Paranormal Activity movies. Similar to how Blumhouse's low-budget horrors have raked in a fortune, Crimson is channeling the same sort of vibe.
Please read: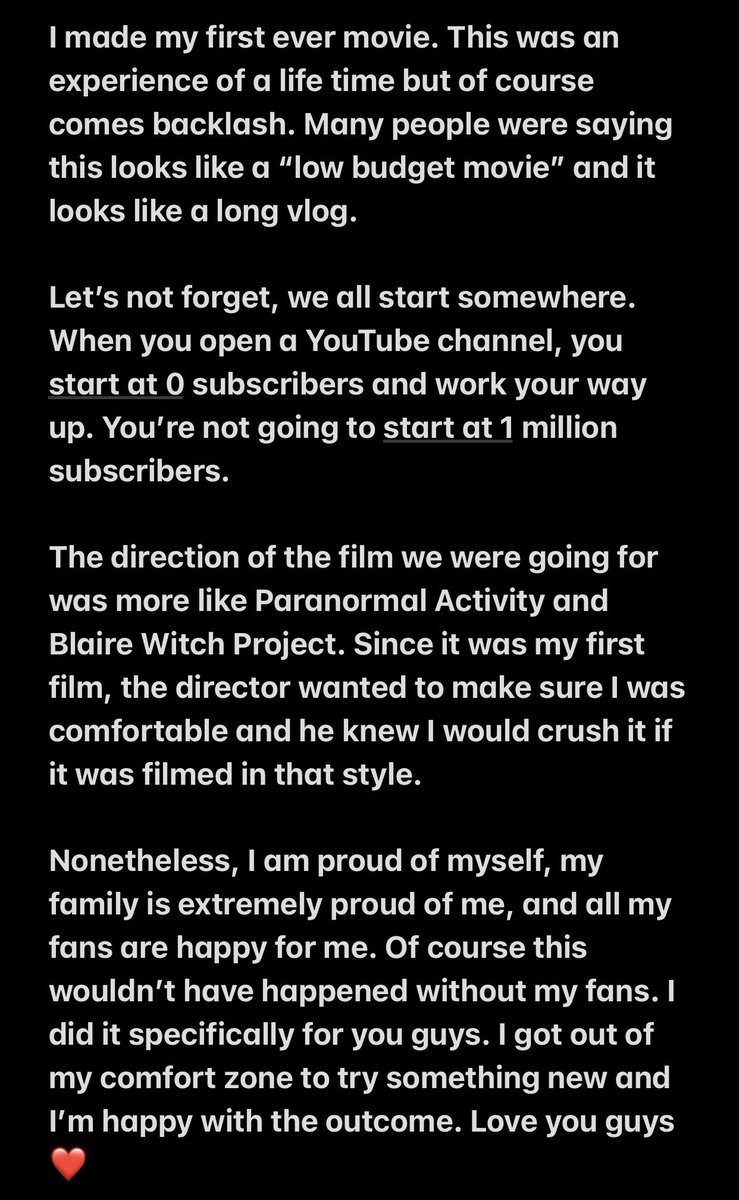 Speaking to The Verge, FaZe Rug explained how starring in Crimson made him a better YouTuber. FaZe Rug is known for getting spooked on his YouTube channel and sharing the videos with his impressive 16 million subscribers. However, when it comes to Crimson, Rug told the site he was blown away by what they achieved.
"After a few days on set, I went to the camera store and spent like $7,000 on equipment, because I'm like 'They did this!' or 'They did that!'", said Rug. "I actually was inspired by the way they shot the movie, and I wanted to apply it to my YouTube channel". Awadis is joined by a whole host of famous FaZe faces, so watch out, this could be the start of something big for the gang. Will FaZe Rug be winning any awards for Crimson? Probably not, but it looks like a fun horror romp anyway.
Stay up to date with all the latest esports and gaming news by checking out our social channels here: Twitter | Facebook
Images via FaZe Clan | Warner Bros. | Compass International | Dimension Films | New Line Cinema