It's just around the corner!
15:32, 02 Oct 2020
No has-beans! On Twitter, developer Mediatonic has announced the second season of their major gaming hit Fall Guys Ultimate Knockout. The Halloween-themed release will allow players to put on all kinds of spooky costumes like Wizard, Dragon, and Viking attire. Moreover, the developer has added more customisation options, teasing flags, and nameplates for season 2. Moreover, fame points players received for each match have been doubled.
BEAN SPILLING POST
Announcing dates always feels like you're cursing things, but it's Halloween month, so let's get cursed!
🔥 Season 2 launches on Thursday 8th October 🔥
Season 1 will now end as Season 2 begins and we're going to DOUBLE fame points during this time! 👀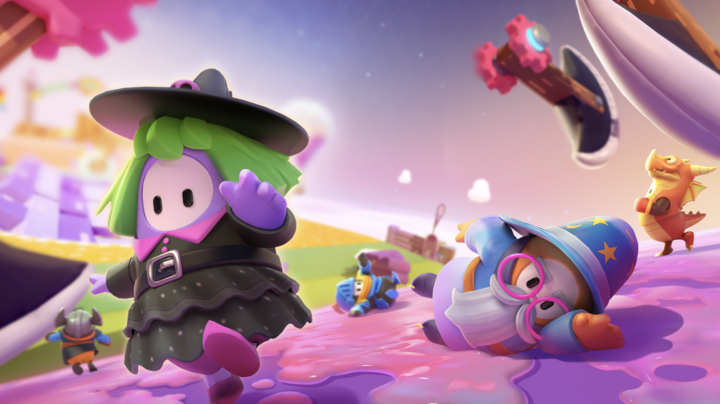 Coming with season 2, crowns will be a lot more accessible with progression rewards being upped to 21 crowns instead of the three we received during season 1. This means that players will have way easier access to their desired skins for their jelly avatars which might be especially exciting given that the new shiny medieval skins will be made available.

Last and certainly not least, new maps have been added building on the tried and tested concepts of the season 1 minigames but on new parkours.

Fall Guys had taken over during the summer, being one of the top streamed games on Twitch.tv and most sold games on Steam, making wholesome gaming headlines.

Stay up to date with all the latest esports and gaming news by checking out our social channels here: Twitter | Facebook

Image via Mediatonic