Mediatonic is dishing out double fame points to celebrate the upcoming release of Fall Guys Season 2.
16:38, 05 Oct 2020
Get ready for double the trouble as Mediatonic has promised Fall Guys: Ultimate Knockout will giving away double fame points between now and the upcoming release of the Medieval-themed Season 2.
There have been obvious questions about where a party game like Fall Guys can go next, but with developers keen to take the challenge in their stride, it's more than just a dragon and princess outfit coming in Season 2. Off the back of the success of Season 1, Fall Guys is also making sure everyone remains invested in its twilight with double points.
Double fame points are now in full effect until 8th October when Season 1 ends and Season 2 begins!
Catch me on Level 40 👑 how 'bout that?
Let's goooooo 🔥
We're just days away from Fall Guys Season 2, and to celebrate, Mediatonic has activated double fame points. Fame points are awarded based on a player's progress, meaning the further they get in a round, the more fame points they'll accumulate. Climbing to the top and Level 40 has become increasingly hard unless you're an expert at grabbing crowns, however, double fame point can give you that extra nudge you've been lacking until now.
Despite there being so much hype surrounding Season 2, it makes sense that players will want to squeeze every last point out of Season 1's battle pass. It's also important to remember that while crowns and kudos roll over into Season 2, fame points will reset on October 8. This really is your last chance to climb the Fall Guys ladder, meaning now is the perfect time to get 'em while you can.
W A L L G U Y S
Since everyone has got the hang of see-saw physics 😂
We thought you'd enjoy working together to move blocks around and climb walls 😂
Season 2 is going to be absolute chaos 😂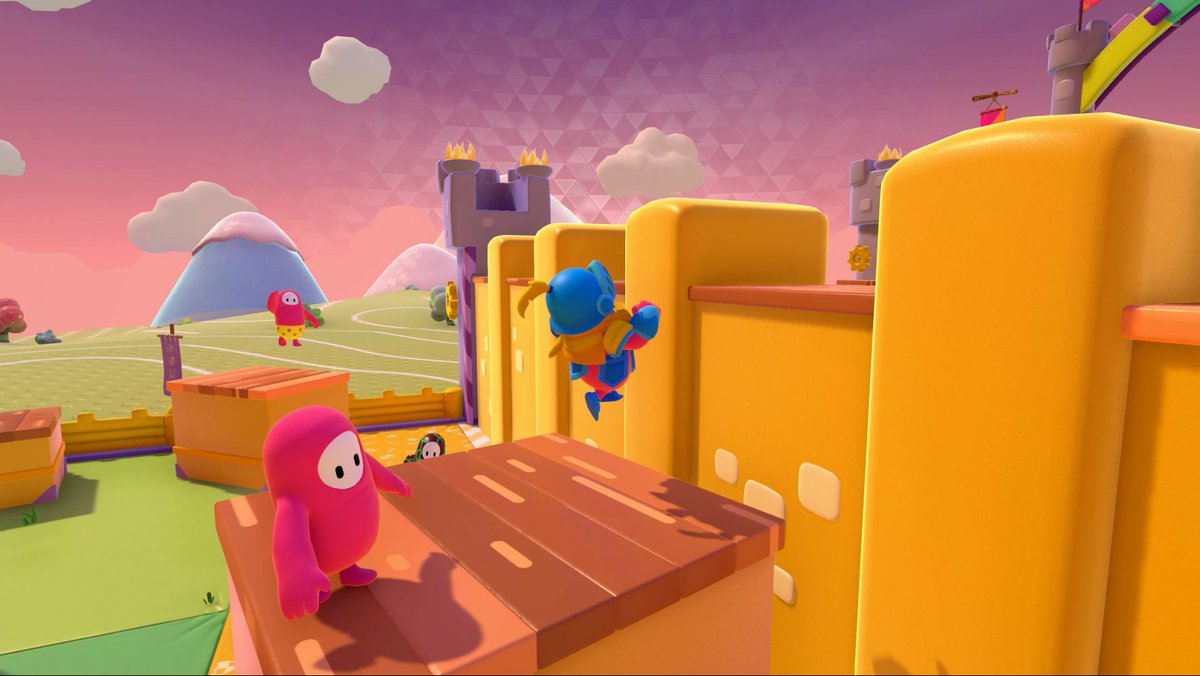 As for what's coming in Season 2, we know there will be a slew of new levels and costumes, as well as nameplates and banners, and a plethora of Halloween content to kick off this spooky season in style. There's a lot that's new coming in Season 2, but given the fact you'll all be bumped back to the bottom of the heap in terms of fame points, make sure you've done your very best in Season 1. Ready, steady, let's get bouncy.
Stay up to date with all the latest esports and gaming news by checking out our social channels here: Twitter | Facebook
Images via Mediatonic