Mediatonic have asked fans for help naming Big Yeetus' 'Spiky New Friend'.
14:13, 24 Sep 2020
Big Yeetus is getting a new friend in Fall Guys Season 2, and Mediatonic has appealed to the fans to help name it. The destructive hammer will be receiving a spikey new friend, which looks just as scary.
The new obstacle looks bigger and stronger than Big Yeetus which has been a hilarious addition to the party game since its inclusion. Boasting a large spinning wheel filled with purple spikes, the new friend looks deadly, and will certainly send jelly beans flying to the graveyard.
With no name yet, Mediatonic took to the Fall Guys Twitter account to ask for help to name the new obstacle.
We used up the best possible name when we came up with Big Yeetus...
Now we need your help to name Big Yeetus' new friend from Season 2
WHAT ARE THEY CALLED?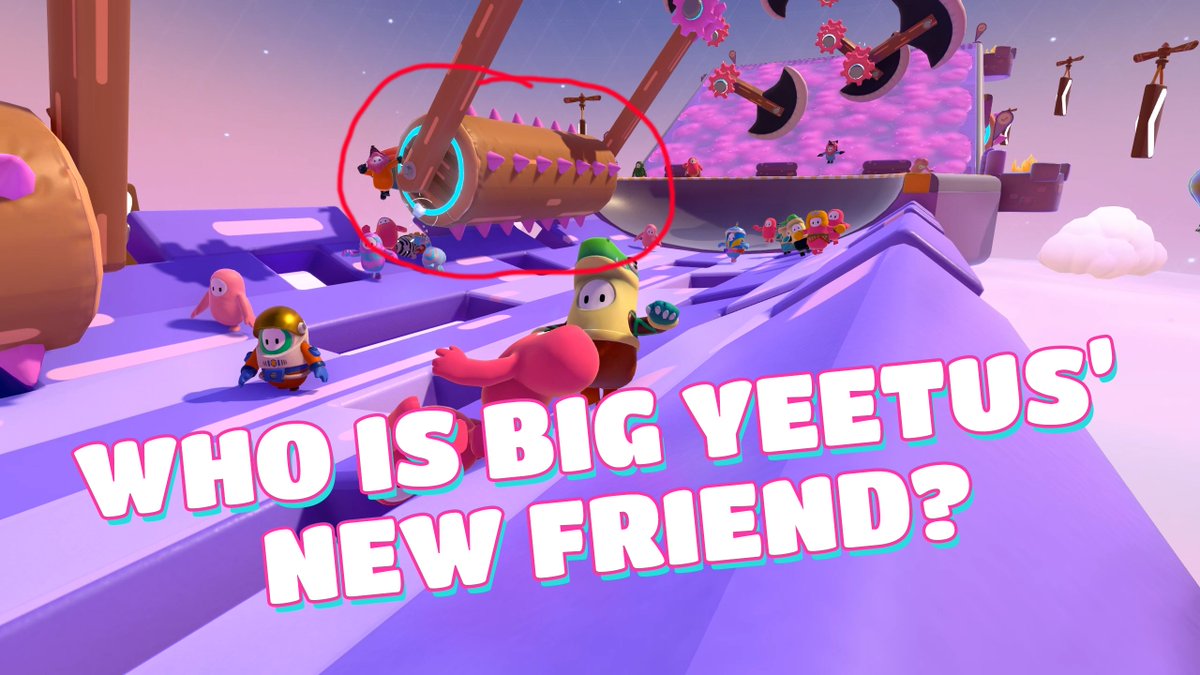 So far, Fall Guys have announced some of their favourites so far:
Thicc Bonkus
Yeetinator
Sir Yeetalot
Stump Chunkman
Mince Meatus
Chonky Roll
Long Rollus
If you think you know what to name the new sharp shredder, you can respond to their tweet and have the community be the judge, jury, and executioner.
Big Yeetus itself was added in a mid-season update to Fall Guys, and has added a new dynamic to the game, as it can be used to catapult a player forward in the map, or ruin the run for you by sending you flying off the map.
Its name stemmed from it's ability to "yeet" players across the map to big effect, and has been a popular feature so far. With the new obstacle coming in during Season 2, its name will likely come from the results it has on the jellybeans, similar to Big Yeetus.
A date for Season 2 has yet to be revealed after it was announced at Gamescom, although it will be looking to find a gap in the market to be launched. With party games like Amoung Us becoming increasingly popular, this new spiky friend will be just one of many inclusions the Mediatonic will hope to entertain players with.
Stay up to date with all the latest esports and gaming news by checking out our social channels here: Twitter | Facebook
Image via Mediatonic