Yukeo joins Fadeaway, a move which many were not expecting.
18:30, 06 Nov 2020
After a bit of a rocky start in 2019, Fadeaway is back with a roster change and a slot in this year's First Winter Regional Split of the Rocket League Championship Series. Despite being previously regarded as an average team, Fadeaway has a chance to stand out as truly great in this year's tournament.
Perhaps the biggest reason why Fadeaway will dominate this year relates to their recent acquisition of former Dignitas player Maurice "Yukeo" Weihs. After Maarten "Oscillion" Van Zee left Fadeaway for Redemption on October 30, players were wondering who was going to take his place. Later that day, their questions were answered when Yukeo was announced to join the Fadeaway roster.
Before Yukeo's joining, Fadeaway has had challenges in the tournament sphere. Their track record fluctuates significantly with each tournament - sometimes they make first place in qualifiers or C-Tier Tournaments, whereas other times they finish below the top ten in B, A, and S-Tier Tournaments. This was largely due to a huge lack of team synergy, as Fadeaway's roster has been dynamic from the start. The only two players that have stayed with Fadeaway since its August 25, 2019 inception are Maik "Tigreee" Hoffman and Simon "s1moN" Bicking. Otherwise, this team has seen a lot of transfers and even a complete disbandment.
Less than two months after the formation of Fadeaway, AS Monaco Esports acquired the team. Tigreee, s1moN, and former players Alex "Extra" Paoli and Jordan "EyeIgnite" Stellon joined the roster. AS Monaco Esports is a prominent team, formed by popular French football team AS Monaco. The team acquired players from other teams, alongside its new Fadeaway transfers. After six months, the Rocket League Season 9 Squad for AS Monaco disbanded, and all of the players went their separate ways. EyeIgnite and s1moN were interested in reviving their old team, so they banded with Rix "Rix_Ronday" Ronday and Kurtis "Kash" Cannon to make that dream a reality.
Tragedy would strike again, however, as both Kash and EyeIgnite left the team shortly after helping to establish it. On June 29, Kash went on to join Los Amigos, and a few weeks later, EyeIgnite retired from competitive play, a move that most were not expecting. Without enough players to continue competitive play, Fadeaway sat dormant once again, albeit not for long. Five days later, on July 17, Fadeaway was revived by s1mon, Oscillion, Tigreee, and Sandro "FreaKii" Holzwarth.
Since the team has been re-established, they have struggled to find their footing in the tournament sphere, sometimes performing well and other times performing average. The team has been so dynamic and disenfranchised since its inception that it makes sense. However, all of that seems like it is about to change, as the team has a newly-revived roster and powerhouse Yukeo to carry them toward victory.
Yukeo has won numerous tournaments in his two-year career as a competitive Rocket League player. His efforts have placed him in the top three of nearly every S-Tier Tournament he has competed in since 2019. Over the years, he has garnered numerous awards, such as third Saviour of the Season in Rocket League Season 7 - Europe, and Saviour of the Season in Rocket League Season 5 - Europe. Yukeo is also the only Austrian Rocket League player to make the Grand Finals and subsequently win a major LAN tournament. He is also the first keyboard and mouse player to win a major LAN tournament, making him a valuable asset for Fadeaway's roster.
While still under contract with Dignitas, we've allowed
@Yukeo
to explore other team options for the upcoming
#RLCS
Split.
Thanks for all the incredible memories and titles we won together. We're forever grateful for the impact you made on Dignitas and the
@RLEsports
community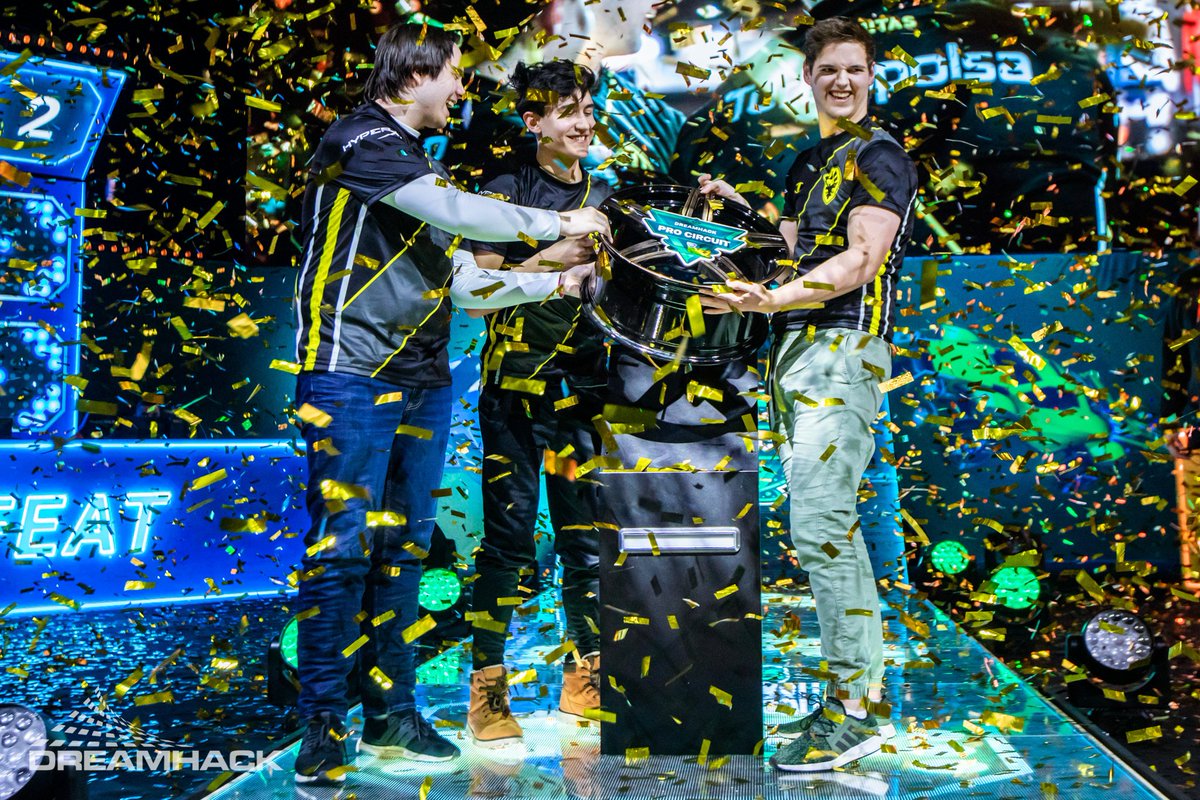 Yukeo has been established as the team's third, specialising in aggressive soccer. Many are excited about the decision to add him to the team, as he has proven to be a valuable third for Dignitas and FlipSid3 Tactics. Yukeo will hopefully bridge the gap that the team has so desperately needed since its inception in 2019. On Twitter, he expressed that he wanted to create good team synergy, which Fadeaway hasn't had the option to have since its many stops and starts since 2019.
Fadeaway has the option to prove themselves this year; as they are competing in the Rocket League Championship Series' First Regional Split this year. In an unexpected twist, Fadeaway was able to score an auto-invite for the tournament. This was because FC Barcelona's Rocket League disbanded only two weeks before the competition was set to begin. This opportunity will allow Fadeaway to show their tournament might, especially with their new roster.
We totally forgot to inform you, that with the disbanding of the Barcelona roster, we got auto-invited for the Regional
#1
Winter split of
#RLCS
Let's get this!
@FreaKiiRL
@Yukeo
@TigreeeRL
If the team is able to quickly incorporate Yukeo into their strategies, then Fadeaway might see massive wins when the tournament begins on November 12. High calibre teams will be participating in this year's Regional Split, so Fadeaway will have to strategise in order to overcome their previously average status and dominate the charts. With Yukeo on the roster, this seems more possible than ever. Team atmosphere seems to be at an all-time high; all they need to do is focus on delivering results.


Images via Dreamhack | Psyonix