Two players had their bans extended.
09:23, 22 Jan 2021
The Esports Integrity Commission (ESIC) has issued sanctions against 35 Counter-Strike: Global Offensive (CS:GO) professionals who are alleged to have violated the Anti-Corruption Code that the commission had previously established. In an effort to keep the competitive integrity of the CS:GO scene intact, inflictions on the Anti-Corruption Code entail both the betting on one's own games as well as the placing of bets on games in CS:GO in matches which the professionals have not participated in.

The results of the investigation that the ESIC released today only concern the Australian CS:GO scene (more specifically ESEA competitions) but the commission has said to be looking into the North American, European, and "a significant number of other leagues in multiple game titles" as well.
ESIC issues sanctions against 35 players for betting related offences & extends bans for 2 players previously sanctioned in October 2020.
ESIC will continue to investigate further offences in Australia, NA and Europe in cooperation with law enforcement.
(1/2)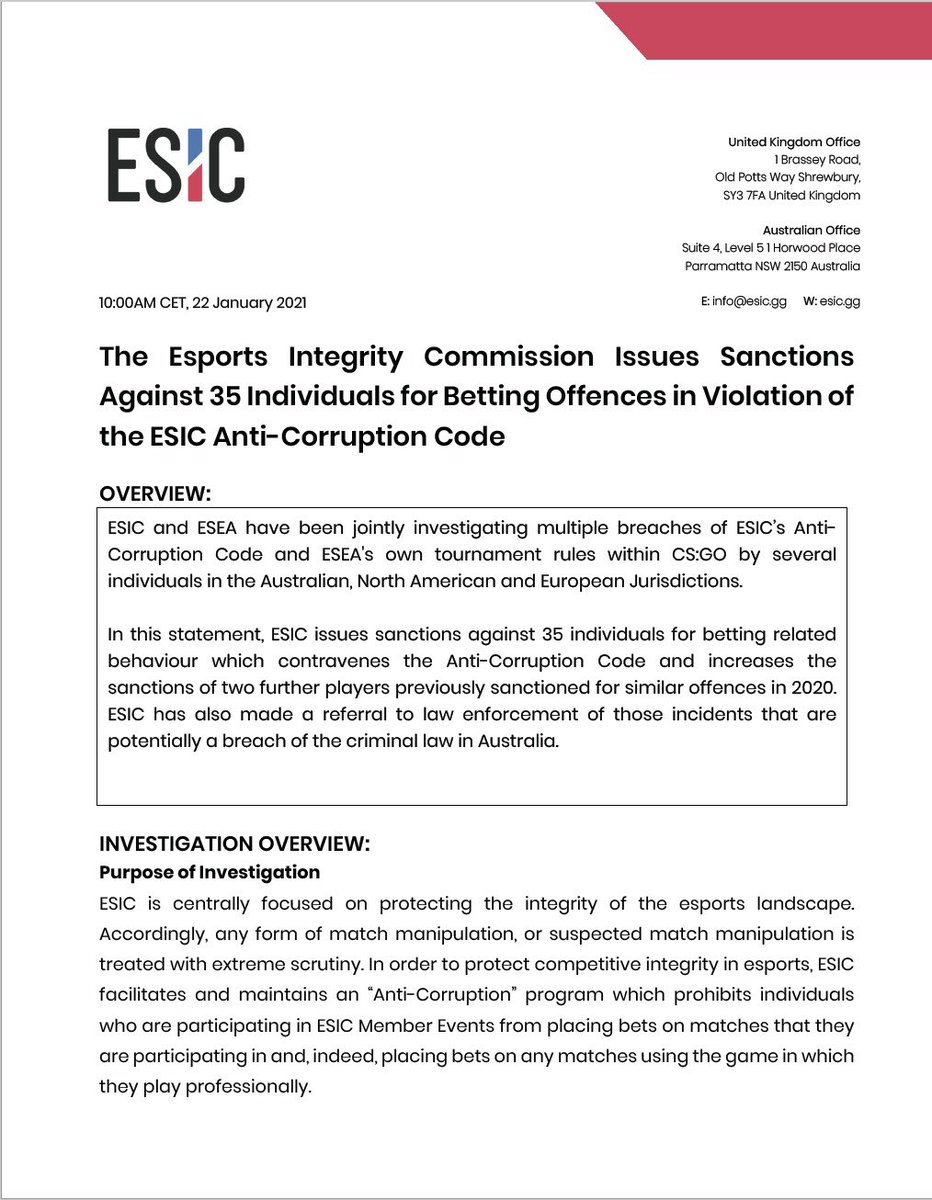 The ESIC had previously sanctioned seven individuals within the scene in October last year. Akram "ADK" Smida and Daryl "Mayker" May are the two alleged re-offenders, having their sanctions extended to a 24-month-long and 48-month-long ban from active competitions in the partnering leagues that include ESL, DreamHack, BLAST, and more. The ESIC also published the list of the other 33 sanctioned names, outlining bans from 12 to 60 months for the aforementioned tournaments.
Sanctions issued in today's release are not for matching-fixing. However, ESIC is of the view that there is a high possibility that it will issue match-fixing charges arising from the ongoing investigations, potentially including against players sanctioned today. (2/2)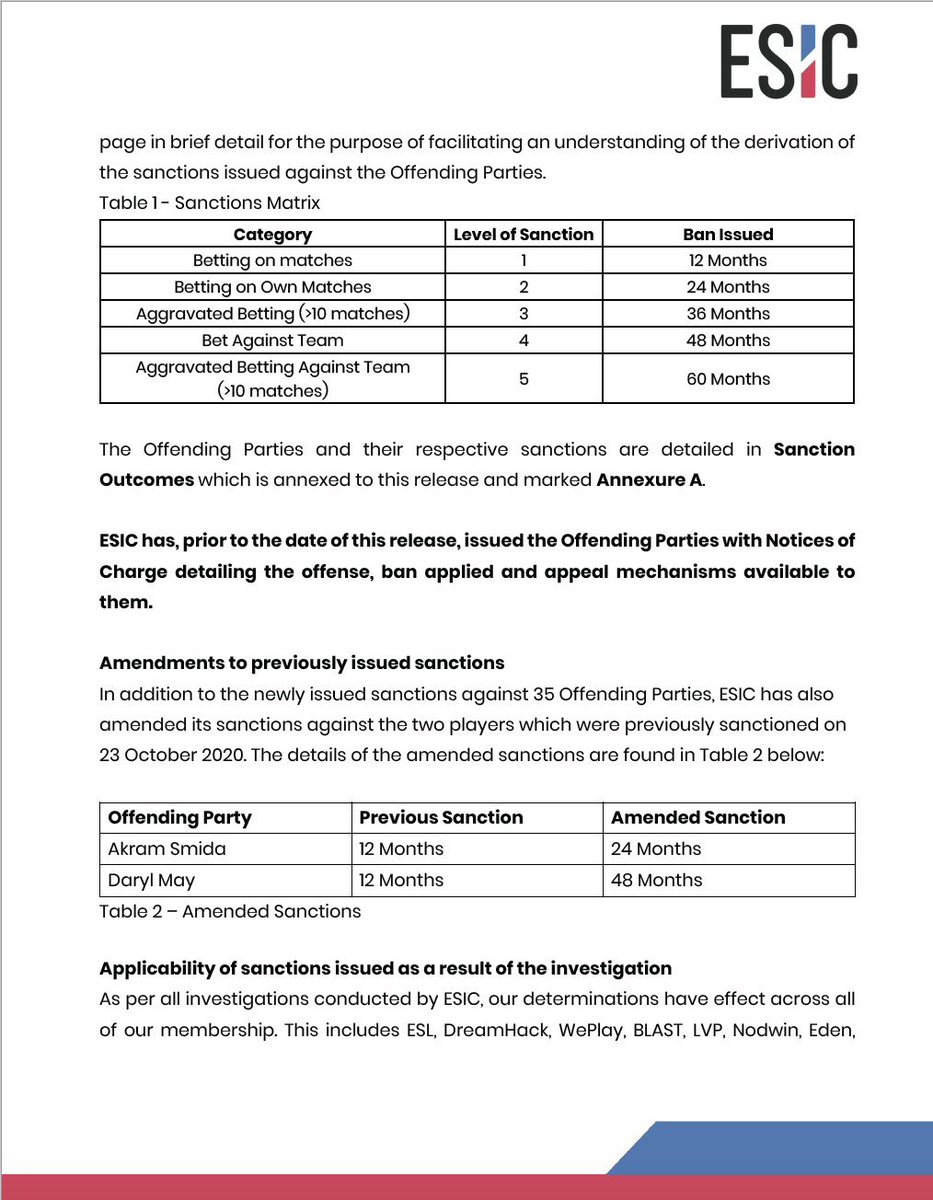 The ESIC has also stated that it looks to report appropriate cases to law enforcement if they expect actions taken by individuals within the CS:GO scene to warrant it. The announcement is a continuation of the efforts of the ESIC to clamp down on the ever-present issue of match-fixing in the CS:GO scene which saw notable players banned indefinitely from competition in Valve-funded majors.

GGRecon will keep you updated on the developing story and all things esports and gaming, so stay tuned with our social channels here: Twitter | Facebook | Discord
Image via Valve