Both titles arrive to the store for free in April.
16:03, 02 Apr 2021
The Epic Games Store continues to offer some incredible free games to PC players around the globe. The store that boasts the title of its developers such as Fortnite and Rocket League has also gifted their customers with the chances to play the likes of Grand Theft Auto 5, Star Wars: Battlefront 2, and Rage 2 free of charge throughout the past, and their offerings aren't going away any time soon.
Just as Easter approaches, Epic Games have opted to sport a set of floppy bunny ears with bright purple LED lights, illuminating the market. Going into April, Tales of the Neon Sea has been added to the store for free, which will be subsequently swapped out for 3 out of 10: Season 2 as of April 8.
Tales of the Neon Sea is a retro-styled pixel-art adventure, set in a vibrant future world of intrigue and suspicion.
Claim it now for FREE on the Epic Games Store!
🔗: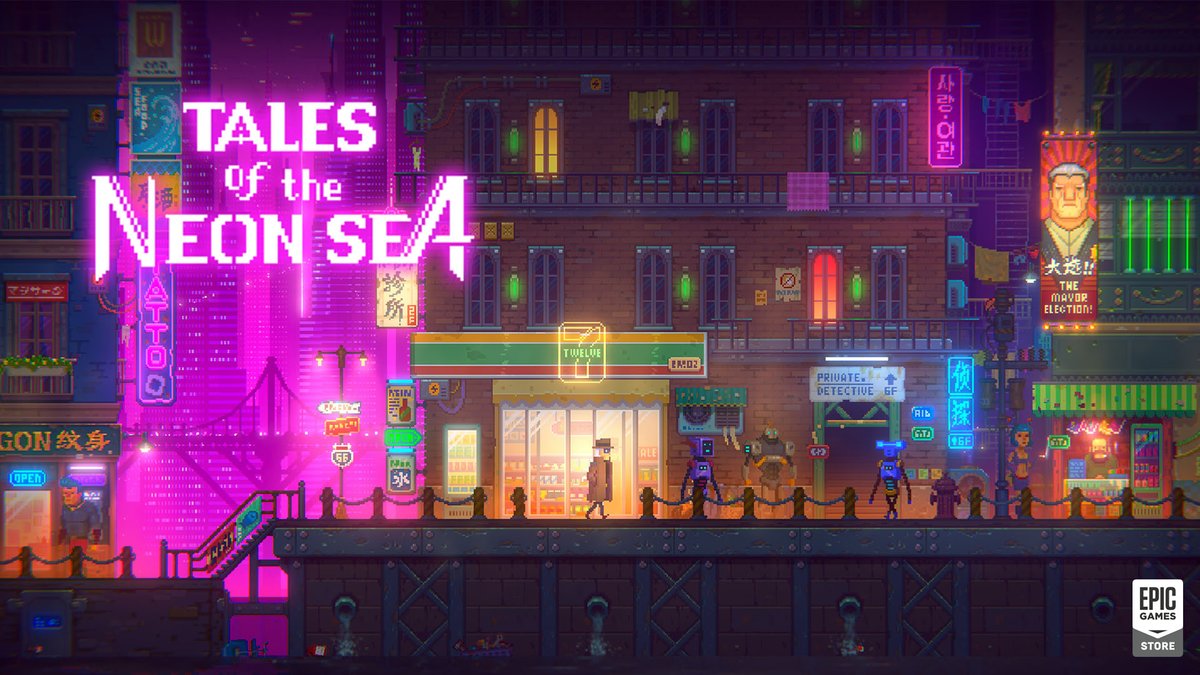 Tales of the Neon Sea comes as a sci-fi crime-solving adventure game that has been described as a 2D Cyberpunk model. Assuming the role of a detective named Rex, the objective is simple: rid the city of crime. Uncovering secrets and sinister backstories along the way, the sleek and colourful criminology title will make for an easy and encapsulating time passer.
As for 3 out of 10: Season 2 which will span from April 8 to 15, the animated title is a follow-on from its namesake's Season 1, which is also available to be played for free on the Epic Games Store. The game that depicts the development of a game within a game adds to inception-esque out-of-the-box thinking. The free game also comes as a title that will exercise the mind with patience and problem solving, making for an enjoyable experience.
The free games will endure one week in the store for free, likely to be replaced by other indie games come mid-April.
Stay up to date with all the latest esports and gaming news by checking out our social channels here: Twitter | Facebook | Discord
Image via Epic Games