Monday and Tuesday's biggest winners from Week 2 of the CDL
18:30, 24 Feb 2021
The Call of Duty League is in the midst of its Super Week. Instead of the normal Thursday – Sunday schedule, the CDL is broadcasting at least two matches a day, Monday – Sunday. More Call of Duty is always a bonus, and with plenty of teams still working through the growing pains of new rosters, any glimpse we can see on how these squads perform against each other is always going to be a treat. That being said, the first two days of Super Week weren't so much a fierce battle of competitors, and more so the lines being drawn in the sand, this is where the level of play from each team is going to match up. With both days having all of their matches end in the same score, two 3-1s on Monday and three 3-0's on Tuesday, no we're looking at a season that's starting to solidify, separating the good, the middle, and the bad.
For five matches straight, there were five teams who put the hurt in map after map against their opponents. They outwitted them, outplayed them, and outperformed them is all measurements, but only four of these teams, really showcased the kind of talent and play that made them great picks as elites of the midweek.
It was so clutch, we had to put it in slow motion. 😏
@skrapzg always there to cover his teammate.
(➡
@USAA
)
SKRAPZ AND THE PARIS LEGION
Starting off 0-2 is never going to be a good look, especially if you're a squad many people weren't already high on. A rough 3-0 to Chicago OpTic and an even tougher 3-2 loss against the LA Guerrillas. Rookie Luis "Fire" Rivera came into the league against an incredibly tough opponent, and against LAG, the team couldn't close out on either Hardpoint or Search and Destroy to take the win. Coming into their Tuesday match, Paris were certainly looking for answers.
After Tuesday's series, it looks like they've found that answer, and it lies with Matthew "Skrapz" Marshall. The five-year veteran led his team to victory with an impressive showcase against the Mutineers, top fragging on Search and Destroy and consistently stifling the Mutineers momentum in all three maps. Skrapz was key in Legion's first victory in the 2021 season, always coming in clutch for his team, and constantly maintaining a map presence that kept the game close but out of reach for Florida. It was a result a lot of people didn't expect, but for a player like Skrapz who's used to being considered the underdog, it was just taking care of business.
ATTACH AND THE MINNESOTA RØKKR
Minnesota were coming in hot after a fantastic five map win against the Dallas Empire last Sunday, and they needed to keep up the same amount of pressure in their matchup versus the Seattle Surge. Luckily for them, not only were they able to capture the win, but they did it in a convincing 3-0 fashion. The match itself was probably closer than RØKKR would've liked, especially in the S&D, which has been hailed as their bread and butter from even before the league started. However, while the Surge put up a good fight, Minnesota ultimately showed them and the league why they're slowly rising as a huge threat for many, and one of those key reasons has been world champion Dillon "Attach" Price.
To put it plainly, Attach on the AK-74u is nothing short of crisp. Against Seattle, Attach was constantly zoning in the correct areas of the map, putting in the right amount of pressure on objectives, and doing it all while keeping an impressive K/D on every round. This guy is crazy on the sticks, and pairing him with Preston "Priestahh" Greiner, has proven to be an incredible recipe for success for Minnesota. This SMG duo is clean and deadly, and its Attach's constant ability to win challenges and impeccable timing that still keeps him at the top of the scene this far into his career. He's crafty, he's sneaky, he's everything you need for a team to crush the competition, and he's a big reason as to why Minnesota are elites this week.
ASIM AND THE NEW YORK SUBLINERS
Times were hard for the New York Subliners. Firstly, they didn't have two of their starting four for the 2021 season, world champion Thomas "ZooMaa" Paparatto retired due to an injury and widely anticipated rookie Paco "HyDra" Rusiewiez is still unable to play for the team. They are not working under the best conditions, and after a 3-0 shlacking from the Dallas Empire in the Kickoff Weekend, and devastating 3-0 loss to the Los Angeles Thieves, New York were looking shut out from the upper echelon they tried so hard to reach with their originally promised roster. If there was anything that could've turned around their rough start, it had to be here in their match against the London Royal Ravens, to finally show some capability to the rest of the league. It seemed, though, that the Subliners went in looking for a match to prove themselves in and got way more than they bargained for.
13-1
Welcome to Asim Airlines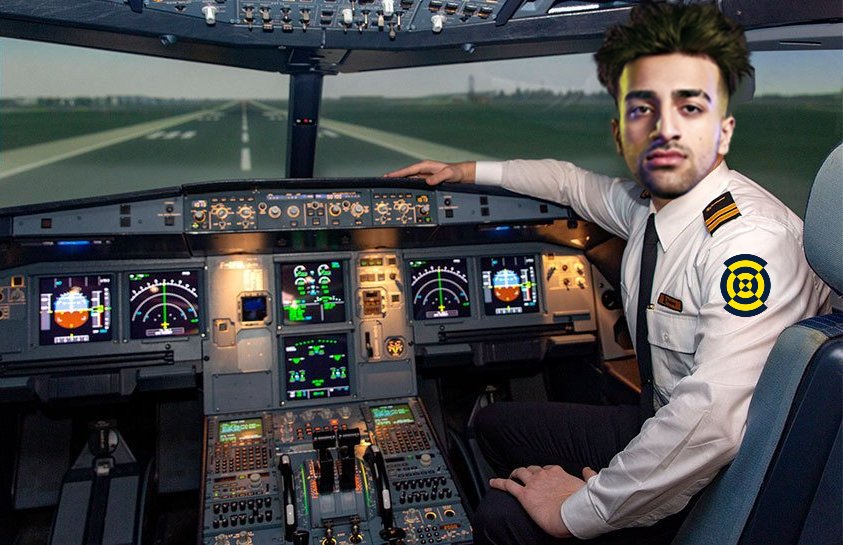 In the most dominant sweep of the day, the Subliners steamrolled the Ravens in a ridiculous fashion. In fact, it seemed like the Ravens were already laying on the ground waiting for the Subliners to walk all over them by the time the players loaded into the game. It was not pretty, and what's even more disturbing was Obaid "Asim" Asim's 13-1 K/D at the end of S&D. There are no words to describe a 13.00 K/D ratio in a professional match of Call of Duty, something has gone terribly wrong on one side of the server. But for a player who had a less than stunning first year in the CDL, seeing Asim fly high with a ridiculous performance like that should give nothing but hope to any fans of the Subliners.
SIMP AND THE ATLANTA FAZE
Ever since their disappointing loss to the Dallas Empire in the finals of the CDL 2020 playoffs, Atlanta has had to come into 2021 with something to prove. Not only do they have to be a title contender again, but they also have to be even better than they ever were in the previous year. It's certainly a tall order, but if any organization can deliver the goods, it's FaZe, and so far, it's been a very good start for Atlanta. Three wins in their belt at the start of the season ensures their place once again as a very frightening squad, and all of their players, including new member Alec "Arcitys" Sanderson, haven't dropped a beat this season.
In their match against the Toronto Ultra, FaZe worked that aggressive and skilful magic they're known for. The stone-cold focus and targeting from the main AR's and the explosive power coming in from the SMGs, make FaZe just so incredibly difficult to crack. While Toronto was able to snag a win on the S&D, thanks to some heroics from Ben "Bance" Bance, it was in the respawns that FaZe showcased just how dominant they can be. Tyler "aBeZy" Pharris' ability to seemingly win 2v1 challenges every time is a joy to watch, but it's his counterpart in Chris "Simp" Lehr, that lead the charge to give his team the win. Simp's speed and timing puts him as one of the best smg players in the league, and after falling in last year's grand final, his performance in this match is one that can keep fans invested in seeing Simp gain another ring.
All images courtesy of the Minnesota RØKKR | Atlanta FaZe