Violence. Speed. Momentum.
16:56, 31 Mar 2021
When it comes to Herschel "Guy" Beahm IV, also known as Dr Disrespect in the gaming world, there are many stories that have been told, spun, or remained silent. The two-time Streamer of the Year (2017 and 2019) has hit many headlines on his path to becoming one of the largest Twitch and YouTube personalities in the world and has now put pen to paper by writing his first-ever book.
Titled Violence. Speed. Momentum. the doc's book costs £15 in the United Kingdom, which intends to cover the streamer's career from inception to the present day. Published by Penguin but written in the typical voice of Beahm, the 39-year-old described the book to entail "the deepest, most intimate secrets" of his career. He also added that the book is "the untold history of his mysterious, legendary origins and his rise to unparalleled dominance. And most of all, you will find out what, exactly, Doc's a doctor of."
Violence. Speed. Momentum.
Available now!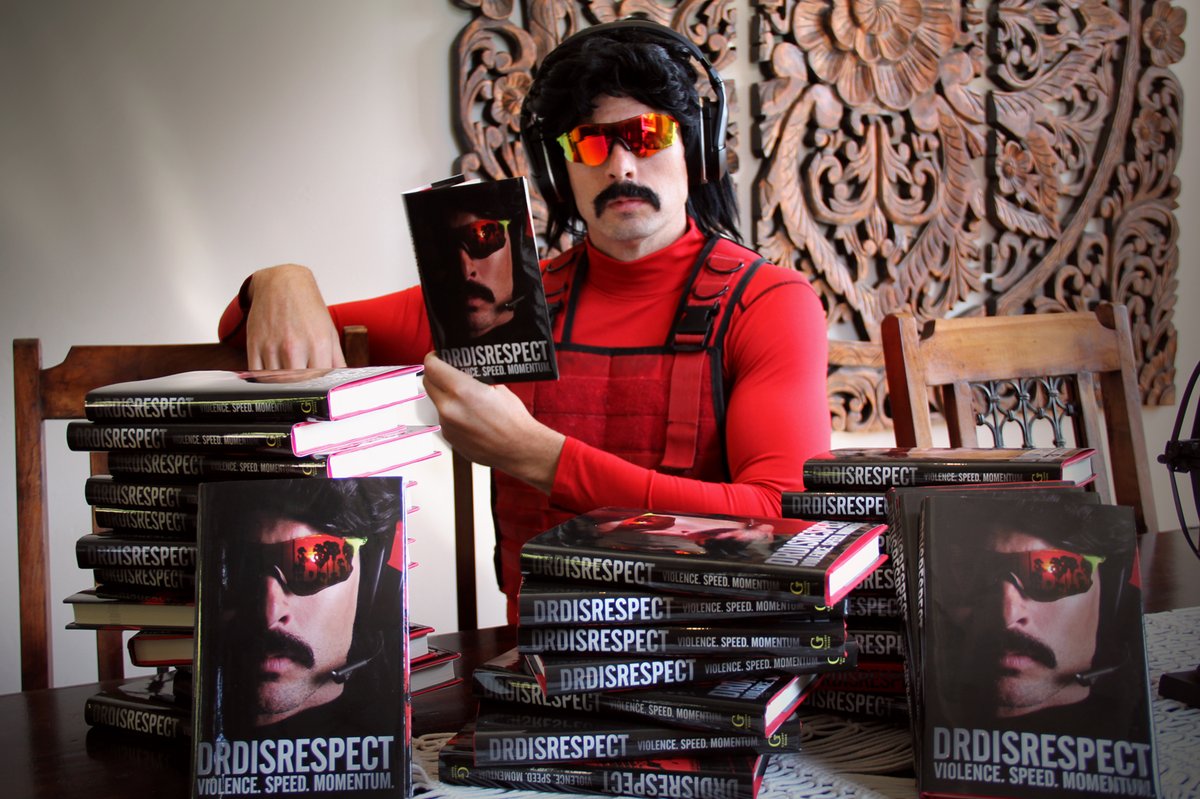 With a rich vein of history in the gaming world dating back to becoming the 1993-94 Blockbuster Video Game Champion, Dr Disrespect has also made many new unanswered headlines in the last year.
Beahm was banned from Twitch as of June 26, with no explanation yet to be given. Twitch themselves commented: "As is our process, we take appropriate action when we have evidence that a streamer has acted in violation of our Community Guidelines or Terms of Service," however, no official reason as to which guidelines or terms were violated.
After making his return to YouTube in front of a 510,000 large live audience, Dr Disrespect's Champions Club may finally get the answers they desire, through the black and white ink of Violence. Speed. Momentum.
Stay up to date with all the latest esports and gaming news by checking out our social channels here: Twitter | Facebook | Discord
Image via Dr Disrespect