EXTREMUM is on the come-up.
19:00, 28 Jan 2021
A Russian team under the name EXTREMUM has recently acquired a brand new roster consisting of ex-100 Thieves and Gen.G Esports players. The org began competing around 2019 but hasn't had a lot of success since their debut. Instead of giving up and leaving their dreams in the past, EXTREMUM signed a roster full of top tier players. The team mostly competed at a C-Tier level, but it looks like all of that is about to change.
Now that they have a lineup consisting of talented players, the sky's the limit for EXTREMUM. They can either sit back and dominate the C-Tier scene or battle it out against some of the best in Europe. Based on their high seed invite to Snow Sweet Snow, it looks like EXTREMUM will take the harder route.
THE START OF EXTREMUM
Before getting into their newest lineup, what were the early years like with EXTREMUM? Well for starters, they definitely weren't in the media like they are now. While the Russian org is currently plastered all around Twitter, they were once a group of unknowns. EXTREMUM began their run in May of 2019 competing in eleven different qualifiers.
Their overall success in competing was underwhelming and uneventful. The team clearly had a lot to learn, but to be fair, it was their first time around the scene. Their first big break was at CIS Rising where they earned a top-three finish after losing to Dracarys.
BEFORE THEIR SUCCESS
In 2020, EXTREMUM had another tough year trying to get off the ground. Their participation record doubled, but the results were lacklustre in the C-Tier scene against amateur teams. At the time, EXTREMUM wasn't ready to compete with the lowest seed, which is why their newest roster is a breath of fresh air.
They have a great lineup along with a coach who has years of experience when it comes to shaping future pros. While the remaining players of 100 Thieves and Gen.G Esports could've been tossed to the side, EXTREMUM gave them hope. Another shot at proving themselves as the best in the world by competing against a handful of dominant figures.
EX-100 THIEVES
Even though 100 Thieves retired from competing, it's important to analyse their performance from last year. While 100 Thieves was at the top of their game in the Oceanic scene, they weren't exactly one of the greats. The org has always been known for its marketing but not so much for competing.
It's true that 100 Thieves competed in both A and S-Tier events; they just weren't the best in the scene. 100 Thieves often lost to teams such as FURIA Esports, Team Liquid, and Team Envy. All three teams had some of their worst moments in 2020, which is why the ex-100 Thieves roster has a lot of work ahead of them.
Gen.G Esports had a slightly better year compared to 100 Thieves, but once again it wasn't the best. They had multiple low seeded placements and often struggled against smaller teams including HAVU Gaming. Maybe the combination of 100 Thieves and Gen.G Esports will do EXTREMUM justice.
THE TEAM.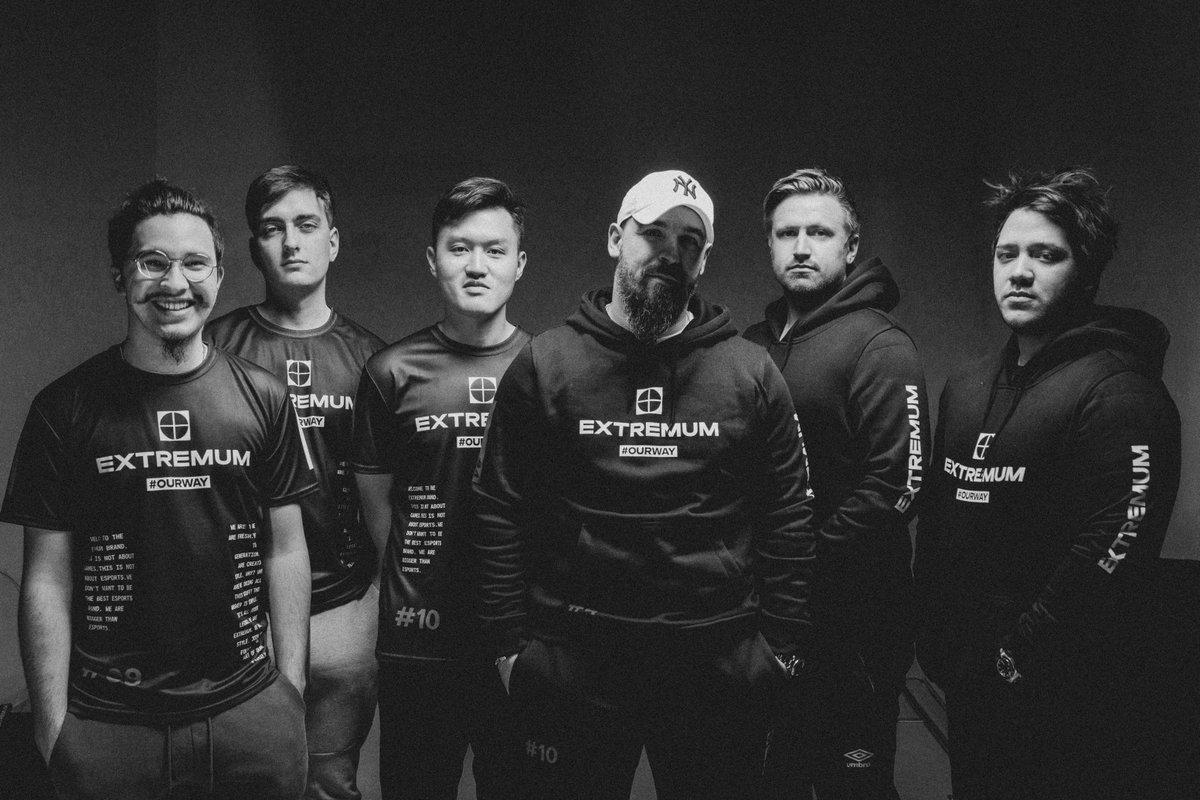 ANOTHER DEBUT
EXTREMUM will make their grand debut at Snow Sweet Snow sometime in February in the high seed division. Their current competition includes Dignitas, ENCE, Endpoint, forZe, GODSENT, PACT, and Sprout. It seems like their opponents are nothing to rave about which is perfect since EXTREMUM is a brand new team.
While they already have lots of chemistry, it still takes time to settle into a new org. Changing teams is a big deal for anyone higher than the amateur scene away from team hoppers. Players often take pride in the orgs they play for, knowing that they're investing a lot of money during competitions.
ROSTER BREAKDOWN
The official EXTREMUM roster consists of team captain Aaron "AZR" Ward, Joakim "jkaem" Myrbostad, Jay "Liazz" Tregillgas, Sean "Gratisfaction" Kaiwai, and Hansel "BnTeT" Ferdinand. EXTREMUM is in good hands considering their five-star roster is under the mindset of head coach Aleksandar "kassad" Trifunovic. Not only did he bring Renegades to multiple Major events, but he's also responsible for a majority of their success. He led 100 Thieves in their 2020 season and has another opportunity to carry them on a different team.
EXTREMUM has a lot of smart people on their team this year, including a highly decorated coach. Now they just need to put two and two together and secure an achievable yet transparent roster.
Moving from 100 Thieves to EXTREMUM was definitely a big surprise for the competitive community. Seeing such a small team take on a huge task is exciting yet nerve-wracking for everyone watching.
Everyone is rooting for the latest creation from EXTREMUM.
Images via EXTREMUM