The Call of Duty League 2021 start date is officially here!
18:07, 12 Jan 2021
We're back! The Call of Duty League 2021 is here, and as the online era continues to slightly hinder us like a dark cloud, sunlight is beginning to crack through. The league will be kicking off on February 11-14, with the Atlanta FaZe Home Series setting down precedent as the curtain-raiser.
Fans will also be teased to the "Kickoff Classic", a pre-season bout held on January 23-24 that will include fan-voted matches with more details of the first event of the season.
Announcing the
#CDL2021
Kickoff Classic! Join us January 23-24 for a special one-year anniversary of the Call of Duty League.
▪️ Fan-voted show matches
▪️ 2021 season details
▪️ Group selection show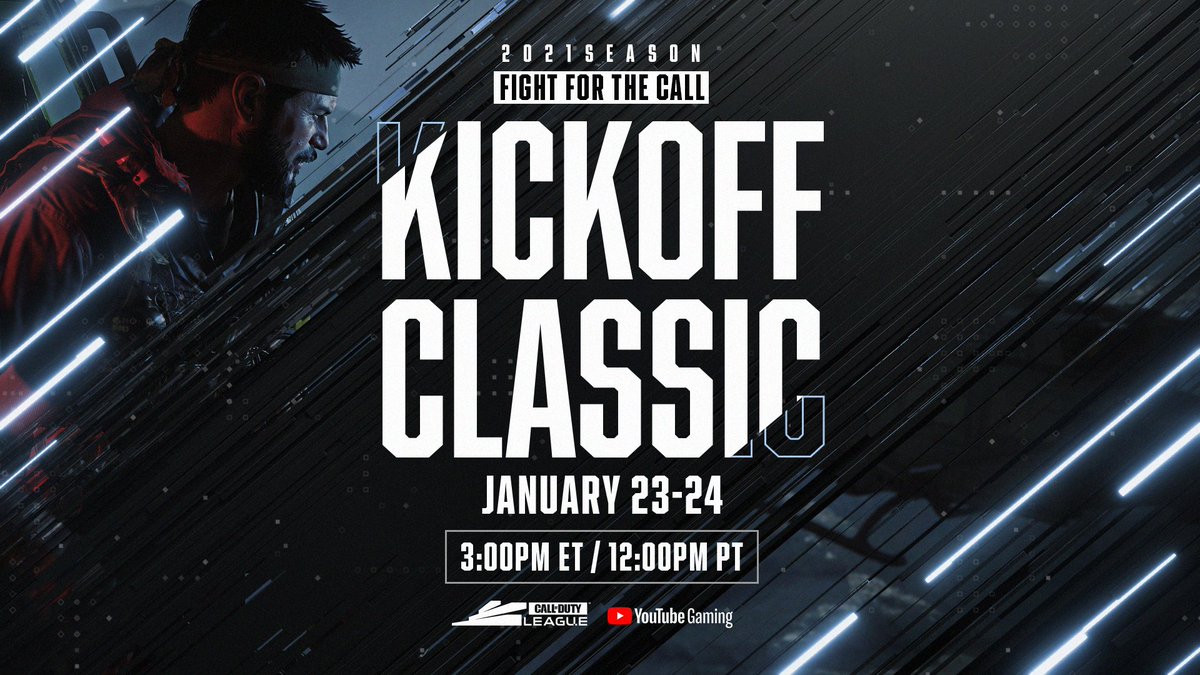 The league is poised to potentially be the most enthralling season in Call of Duty history, with all the pre-season blocks falling into place.
Hector "Hecz" Rodriguez, Seth "Scump" Abner, and the rest of the Green Wall boys are back on pride rock at OpTic Chicago.
Matthew "Nadeshot" Haag and the 100 Thieves have reentered the league with a host of star-studded talent in their ranks including the recently retired Jordan "JKap" Kaplan coming in as coach.
Four versus four competitive play is back after a two-year hiatus, offering a more easily digestible viewing experience and another dynamic to the Assault Rifle category as they transform into the teams' anchors.
Treyarch is back in control, and with their history of development support, the league can only benefit. The only thorn in the side left to pluck out is the lack of LAN, although by the time World Champs comes along, who knows what's in store?
Roll on the end of January, it's going to be a cracker.
As for the rest of the season, it will be split into five splits, with as many major tournaments. Within each split will be three home series, meaning a total of 20 events will be played leading up to champs.
Who have you got your eyes on this year? Will Ian "Crimsix" Porter defend the throne and become the first player to win four rings? Will James "Clayster" Eubanks be able to lead a charge with the New York Subliners to move out of Crim's shadow as the best player ever? Or is there a roster that's being slept on, maybe the Minnesota Rokkr, Seattle Surge, or London Royal Ravens?
Stay up to date with all the latest esports and gaming news by checking out our social channels here: Twitter | Facebook | Discord
Image via Call of Duty League