Eagle-eyed Call of Duty: Black Ops Cold War player finds a glitch that hints at the return of supply drops.
11:58, 09 Oct 2020
The Black Ops Cold War beta was launched yesterday, exclusive to PlayStation users who had pre-ordered the game or had received a code through giveaways. With this, players were able to access the game for the second time following the Alpha Access last month.
As players aren't yet playing the finished product, a few glitches have slipped through the net, and one hints at supply crates returning in Black Ops Cold War.
Supply Crates are a way to acquire new items, and involve a large element of luck to be rewarded with the rarest customisation features such as weapon camouflages, character quips, and gunsmith blueprints. Last seen in Black Ops 4, Activision scrapped the system in place of specific bundles for Modern Warfare, which was quite well received.
Heading into the beta, some players have found that there are greyed out options to "Purchase Crate" and "Crate Bundle" when accessing the message of the day. Keyboard and mouse users have been able to find these options whereas console users haven't, suggesting it was a bug/leak that has been implemented on PC by accident.
On the
#BlackOpsColdWarBeta
, Reserves,Purchase Crate and many other options were found if you use a Keyboard and Mouse to check out the message of the day.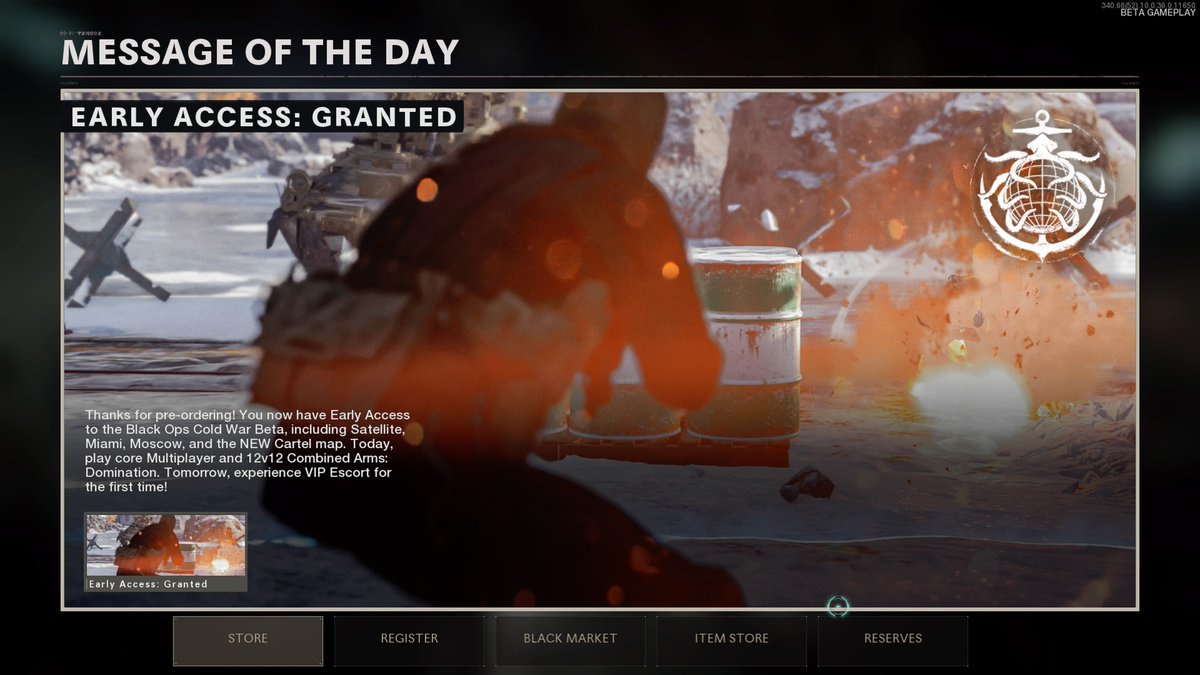 Should loot boxes return, it looks as if blueprints and other customisation bundles will be removed from Warzone free to play too, meaning that the microtransactions will be getting a revamp across both games.
Loot boxes are also used on Call of Duty: Mobile, which has ramped up speculation that these will be returning, instead of aligning the mobile game with the console version.
The supply crates have often been scrutinised in any game, such as Apex Legends' crates and FIFA Packs, as they have been described as a form of gambling. Loot boxes and crates have already been banned in Belgium under gambling laws.
Stay up to date with all the latest esports and gaming news by checking out our social channels here: Twitter | Facebook
Image via Activision