After months of speculation, we finally have our first look at the new Battlefield title.
11:00, 04 May 2021
After months of speculation, rumours and discussions have brought hype to a fever pitch, our very first look at the long-awaited Battlefield 6 has finally arrived. It might not be cleared by DICE themselves, but hell, we'll take what we can get when the images are this promising. The screenshots seem to confirm what has been rumoured for months and has been pedalled by notorious FPS leaker Tom Henderson.
What's The First Look At Battlefield 6?
Two images have been leaked that appear to show off some of what Battlefield 6 has to offer. Assumptions that the game would be returning to a modern or semi-futuristic locale seem to have been confirmed in the screenshots.
The first shows off what looks to be a large facility located next to a gorgeous beach and blue ocean. It's an aerial shot that sees a multitude of drones headed towards it. The image either comes from a player character or is the point of view of another drone.
The second is a little more involved with the gameplay of the new Battlefield. It shows what looks to be a rocket preparing to launch, from the perspective of the player in what seems to be an attack helicopter of some description. There is a HUD that shows off a mini-map and the player's choices of fire-type.
In response to Tom Henderson's tweet acknowledging the leak, a Twitter user has touched up the images themselves to make them a little clearer.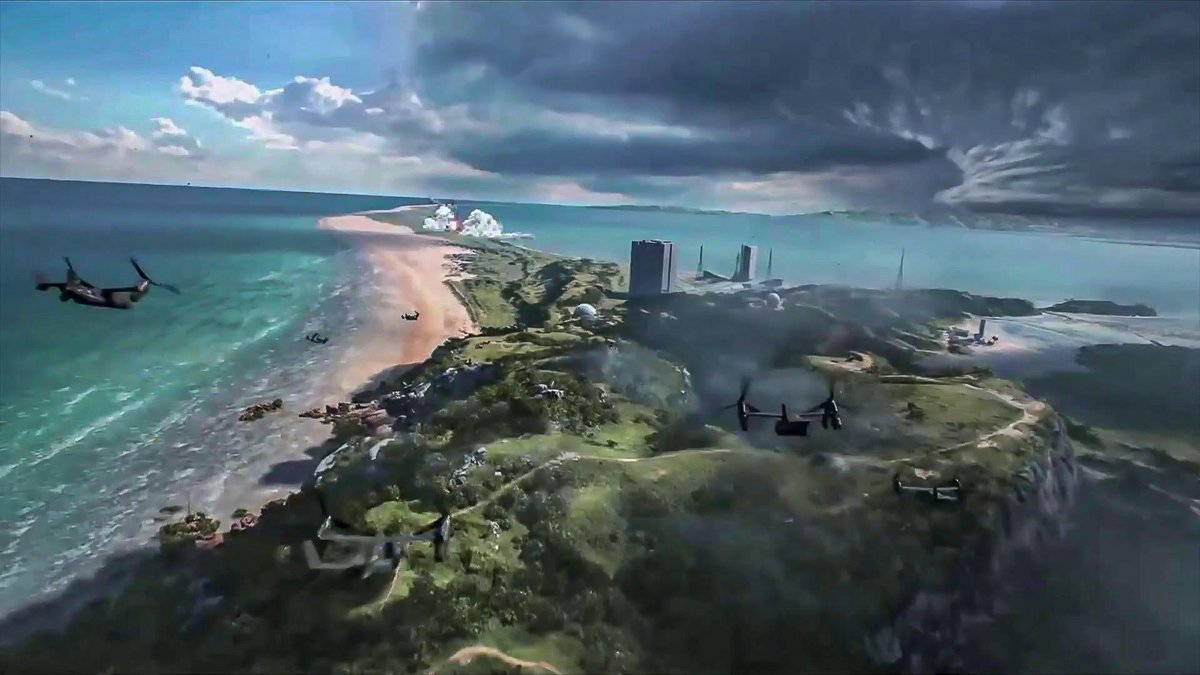 What's next for Battlefield 6 Leaks?
If these leaks have done anything (as well as garner some massive hype) it's confirm that leaker Tom Henderson had nailed some of his predictions and suggestions. The first image looks familiar, as a few weeks ago, Henderson shared a sketch of the image that was theorised to be a part of the launch trailer.
But, now we know that Henderson was right regarding these images, it's safe to assume his other leaks are accurate too.
It wasn't too long ago that Henderson released a newsletter that exposed a huge plethora of details about the new Battlefield game, suggesting that the game would simply be called BATTLEFIELD, be set in the near future, allow its players to choose the superpowers they fight for and more. Could this too be a leak that will be true to the final product?
Only time will tell if these leaks come to be true, but the images we've now seen of the game look both promising and exciting. The series seems to be returning to its roots and taking influence to the game that made it a true competitor in the FPS world, and we can't wait to find out more about what could be this gaming generation's defining title.
Images via DICE