An interview with Athaim Gaming owner Damilola Akinleye.
19:00, 25 Oct 2020
Athaim Gaming was founded in 2019 by owner and director Damilola Akinleye, with a vision of bringing the best talent to the forefront of several different esports, from Call of Duty, to Apex Legends, and more. Most well-known for competing in Apex Legends and SimRacing esports tournaments, Athaim have so much more to come.
Most recently finishing in fifth-place in the A-Tier Apex Legends tournament PGL Showdown (APAC South), in October 2020, Athaim's Apex team is made up of Cameron "Campar" Patterson, Joshua "Jaro" Green, and Pat "NutsuruSama" Saejew, the team regularly compete in the GLL Community Cups, taking the first-place victory in the tenth week of the current season.
GGRecon sat down with Damilola to discuss the future of Athaim.

This interview has been edited for brevity and clarity.
Tell me about how Athaim was created.
Athaim was created as a passion project at first to just see the amateur Call of Duty scene. It became serious when we registered our company, because we had a huge demand of very competitive players in different esports. It isn't just an esports company, we do plan on selling clothing, and also making animation books and content in the future. We feel it can be a perennial brand in the future.

"We want to make this clear, we are not a amateur organization. We are a professional esport company." – this was the title of your 2019 video showing your events from the year – was there a time when your professionalism was called into question?
We put that title on one of our early videos to differentiate from other amateur orgs when we were trying to break out of the scene. We didn't receive any negative criticism, it just was more of a different perspective. Our work and financial track record of paying for players speak for itself. It's a whole different ball game.
We want to make this clear, we are not a amateur organization. We are a professional esport company. We appreciate all the players that have represented Athaim. Here is a brief video of Only some of the events we attended in 2019.

2019 was a huge year for Athaim. Obviously, the pandemic has put stop to LAN events – how do you plan to come back bigger and better in 2021?
I do believe LANs will come back, but I feel we will still try to put more emphasis into online competition as it is more stable. LAN events are definitely key and will be a huge priority, but 2020 showed everything can be done online. Of course, there is always the age-old question on lag and competitive integrity, but I feel with the right router, fibre, and region, it can still produce a solid event. In 2021, we will also be selling clothes and have them in various retail stores and build animation content.
It is always good to think outside the box and progress.
According to your Liquipedia page for Apex Legends, you are an NA team, based in America and Australia, playing in the OCE region. Is this mish-mash of regions due to team/player comps?
Our company is located in North America but we signed players in Australia to compete for us. I felt the North American Apex Legends scene is very good but they are overpriced and players that are not in the top five will not get a return in your investment. Since the OCE region plays in APAC SOUTH, they are just as competitive, and some players I would say are better than the North American region.
We love adversity, we love proving people wrong and we love the grind. Minor setback for major comeback.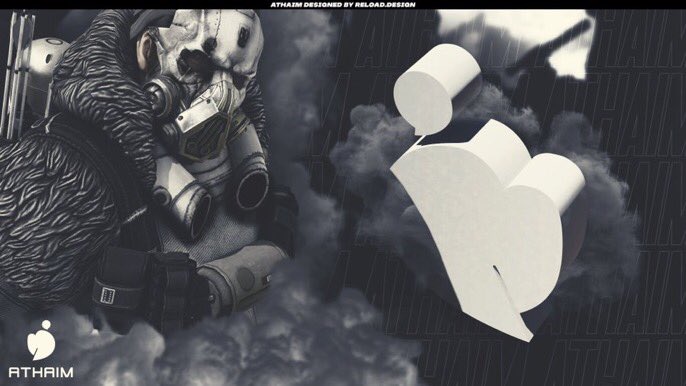 You recruited an entire Russian VALORANT team back in April, did that team see action?
The players just didn't work out, EU VALORANT is very intense. Some of the players felt it was better to go into another esport.
Sim Racing is also big for Athaim – what are your plans for competing in this circuit in the future?
Hopefully, when LANs come back in 2021, we would like to compete in the bigger series but we will be in SimRacing for a very long time. There is huge potential in that scene.
Images via Athaim GG