ardiis becomes the fourth member of G2.
16:19, 03 Jul 2020
ardiis has joined the G2 Esports VALORANT team as the fourth (and penultimate) member.
Former CS:GO pro ardiis joins first member signed Mixwell (also Team Captain), pyth and paTiTek, leaving just one final coveted space in their roster.
Upload Complete -
@G2ardiis
.exe
▓▓▓▓▓▓▓▓▓▓▓▓▓▓▓ 100%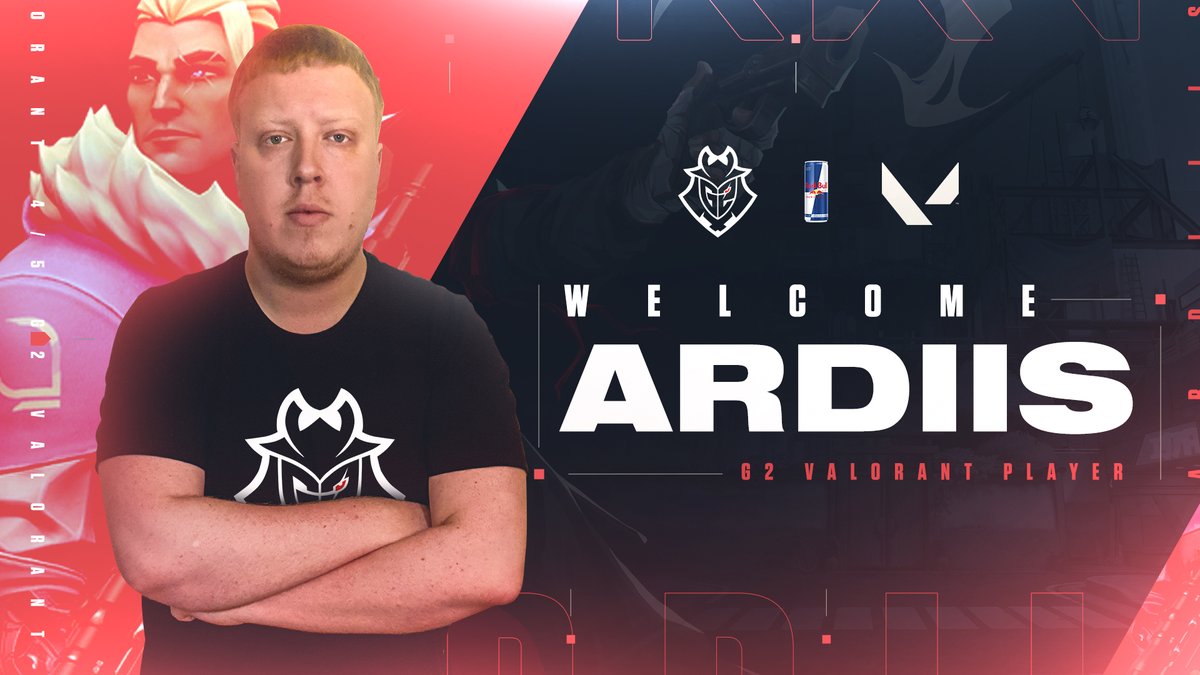 Ardis "ardiis" Svarenieks retired from CS:GO in April 2020 to focus on VALORANT, and was quickly picked up by Fish123 (Prodigy Agency) and was heavily rumoured to be joining G2 soon after.
The Latvian-born Scouser was most recently accused of cheating and match-fixing but following a statement made by Svarenieks, both Riot Games and Valve put the rumours to bed, announcing that they had cleared his name.
ardiis has an impressive history, placing first in nine out of ten of his latest VALORANT tournaments,
With the G2 team filling out nicely, there is only one place left for a mysterious final member.
Images via G2 Esports