The Apex Legends Champion Edition has hinted at Pathfinder being removed from the Outlands.
17:13, 13 Oct 2020
Apex Legends Season 7 has fans on the edge of their chair for all the wrong reasons as Respawn Entertainment released a two-minute-long trailer showcasing what's to come.
As many fans were hoping to see a new legend appear in the outlands, with Horizon being the rumoured newcomer, some eagle-eyed viewers noticed a shocking exclusion. Pathfinder is nowhere to be seen.
Ready to become an Apex Champion? You could be, with the Champions Edition. Available starting Season 7, the Champions edition is packed with character unlocks and exclusive items to get you started right.
The trailer showcases some brand new skins that are going to let you rip through Kings Canyon in style, but it looks like you won't be grappling any time soon, according to Mirage. The bamboozler can be heard saying "Nine Legends, three new skins with matching weapons, of course, an exclusive gun charm and Apex Coins" when discussing what is going to be inside of the Champions Edition.
The trailer quickly shifts to the line up of legends which only has eight of the outlands' favourites, with the quirky robot nowhere to be seen. Fans also believe Horizon can be spotted in the background, meaning the future could be bleak for Marvin.
@TitanfallBlog
I can't find Pathfinder, but Mirage says "9 apex legends".
Something will happen to Pathfinder??
Many noticed King's Canyons' newest legend appear on the banners in the background which hints at Horizon's arrival, meaning he could make up the aforementioned nine legends, alongside the likes of Loba and Revenant who have been added in recent seasons.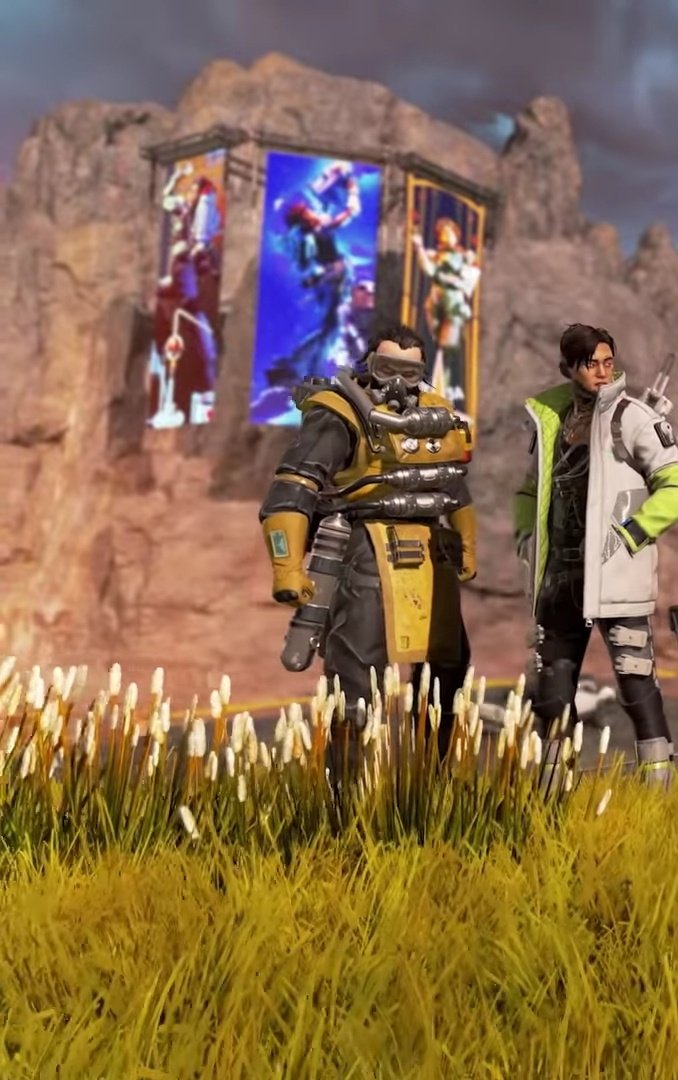 Pathfinder was recently "reverse-nerfed" as the developers looked to balance the grapple hook cooldown which gave hope to his fans. Changing his cooldown from a set 35 seconds to a range which reflects the distance that his hook was extended, this gave his mains a chance to quickly disengage without having to wait over half a minute to have a movement boost again.
However, this latest hint may reveal that Respawn Entertainment may have cut ties with the robot and severed any remnants of the troublesome machine.
Unless Mirage is giving us one of his infamous bam-bam-bamboozles...
Stay up to date with all the latest esports and gaming news by checking out our social channels here: Twitter | Facebook