A new map, weapon and Legend could be coming to the Apex Games
19:30, 20 Jul 2020
It seems like just yesterday we welcomed Season 5: Fortune's Favor to Apex Legends, and new Legend Loba. The new Season of Apex is just around the corner (a month to be exact), and we have all the latest leaks, and confirmed newness for Season 6 of Apex Legends.
When is Apex Legends Season 6?
The current Battle Pass is due to end on Monday, August 17, and judging from past updates, which are usually on Tuesdays, the next season will begin soon after, possibly the next day on August 18. There's always a chance that Respawn Entertainment will delay the new Season, to give players a chance to finish off their Battle Pass challenges (as well as give the devs time to iron out any last-minute issues that may arise).
Will Apex Legends Season 6 Have a new Map?
OG Map Kings Canyon has had several revamps since the Apex Games began, and Apex Legends hasn't had a brand-new map since the introduction of World's Edge in Season 3. Moving to a new location (or even a new planet) could be on the cards. During Season 5's Broken Ghost Quest, Lifeline drops a hint for a new map location; Olympus on the planet "Psamanthe".
Psamanthe is a planet in the Titanfall universe, and knowing how closely the two lores are connected, it's not out of the realms of possibility.
Respawn have also posted job listings recently for a new employee to "create and own large-scale multiplayer maps". Coincidence? We think not.
Will there be a new Legend in Apex Legends Season 6?
There have been several leaks in the past few months regarding the possible new Legend entering the Apex Games, but it keeps coming back to two names: Nova and Rampart.
Rampart has been present in the game files since February 2020 (thanks dataminers) and in code revealed by Biast12, the character select subtitle for the character is "Base of Fire". Abilities were also found, showing Rampart would have faster machine gun reload, a mounted LMG, and more.
Design Alpha images for Rampart also exist, making him the top choice to be the new character in Apex Legends Season 6.
Nova is another possibility, although many in the Apex community are resigning her to "red herring" status, or a controlled leak to throw leakers off the scent of the true new addition to Apex Legends season 6.
Nova was also known as 'Valk' in previous iterations of code found in the Apex Legends game files, and data-mined information appears to suggest they have renamed the possible new Legend. Her abilities seem to be centred around Titanfall-esque movement, including wall-running.
It was revealed at the end of the Season quest Broken Ghost, that Ash, a simulacrum pilot from Titanfall 2, was coming to the Apex Games, in some way or another, but whether or not she will be a playable character is yet to be confirmed.
Will Apex Legends Season 6 Feature A New Heirloom?
Again, leakers are coming in clutch with all the latest Apex Legends news. This time, they appear to believe the next Legend getting an Heirloom is the hackerman himself – Crypto.
KralRindo on Reddit provided a video of the Heirloom in question, claimed that the Data Knife is "100% for Crypto" and is "probably" the next Heirloom coming to the game.
Legends such as Wraith, Pathfinder and Lifeline already have their Heirloom sets, and the fans are hungry for more cool melee weapons to show off.
Will Apex Legends Season 6 have a new weapon?
Season 5: Fortune's Favor, was the first Apex Legends season to not feature a new weapon, so the jury is out on a new addition for Season 6.
The top guess is the Volt SMG, which is an energy weapon from Respawn's Titanfall series.
Dataminer Shrugtal first noticed the appearance of the Volt SMG in the game files back in Season 3 and posted this image.
So I never posted the Volt SMG model when it was added to files back near the end of Season 3 - so here it is.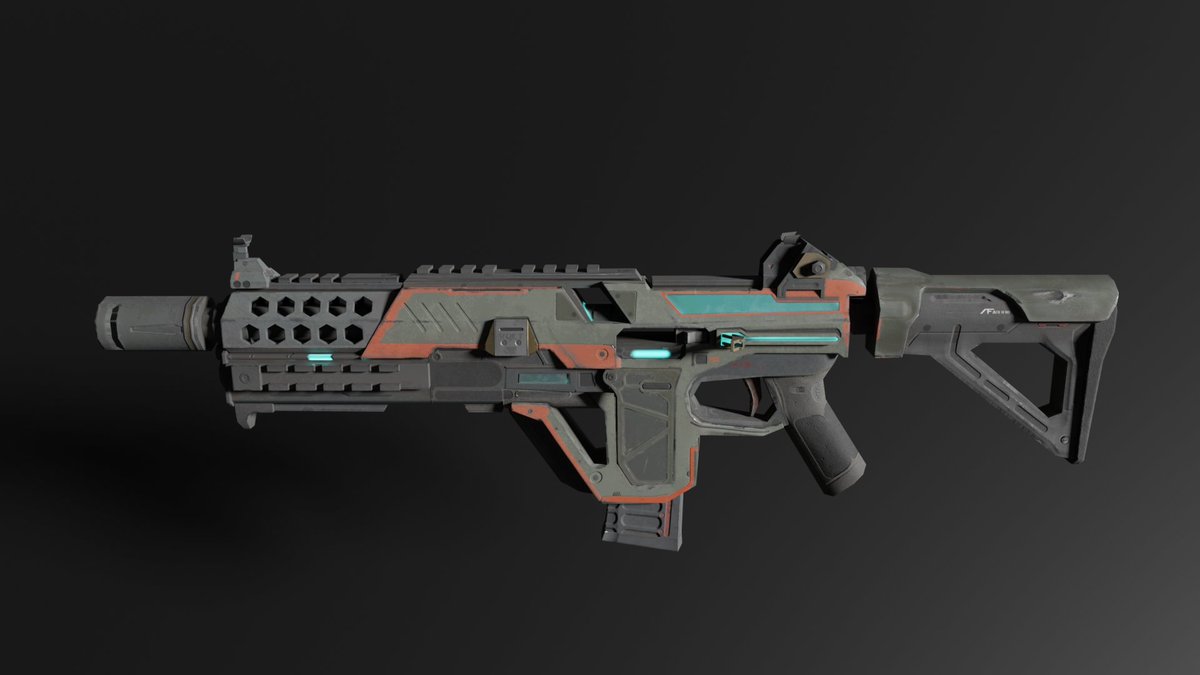 Apex Legends Season 6 will surely be the biggest and best season yet, stick around right here at GGRecon to keep up to date with all the latest Apex news.
Images via Respawn Entertainment