Technology has ran riot over Kings Canyon and Worlds Edge, and we're set to see a new Apex Legends Gadget weapon type.
17:39, 01 Sep 2020
Apex Legends Season 6 is in full swing, as players have started learning the full capabilities of Rampart and working their way around every nook and cranny of the revamped Worlds Edge.
But as some players are just getting familiar with the changes, others are already uncovering what's to come next, and a dataminer has uncovered a new weapon type, suggesting that there could be a huge shift up to the weapons we have now, with the potential for a whole new category of usable firearms.
Prominent leaker, Shrugtal, has found a new weapon type in the files, named "Gadgets", suggesting that we may see some mechanical armoury sneak into the game, either later in Season 6 or within Season 7.
New weapon type. Gadget.
I suspect that this is the mysterious fourth slot on the UI in the devstream, due to both the weapon enumeration and some non-localized strings.
Speculation: Non-combat throwables, like Smoke Grenade?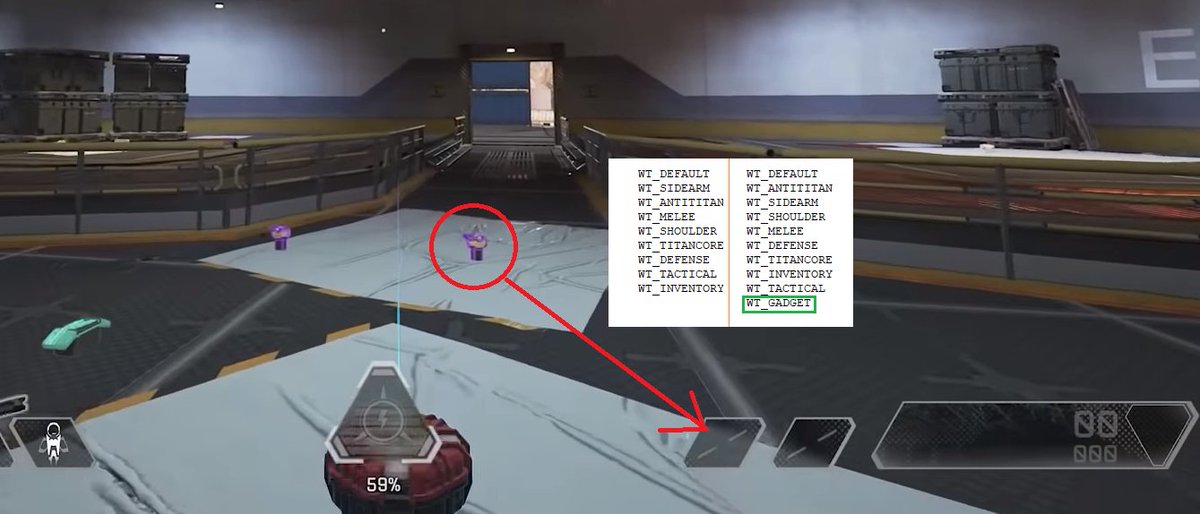 Shrugtal speculates that it could be "Non-combat throwables, like Smoke Grenade[s]", although the connotations around the word 'gadget' suggest a more metallic and electronic object. It could, however, just be a way of categorising the existing lethal grenades, such as the Arc Star.
The speculation surrounding smoke grenades would also coincide with the leak that Bangalore will be undergoing some changes, such as the likes of Pathfinder has in recent weeks. With her cloud of smoke being so effective so far, it may need a buff in order to create space for a smaller collectable smoke grenade.
An Apex Legends "Gadget" Weapon type does also suit the stylistics the Respawn Entertainment have been pushing in recent months, with technology becoming a prominent feature. After the addition of Crypto, Revenant, and Rampart, technological personas have been adopted, and they seem to be steering the ship towards a new age.
With Season 7 also rumoured to have a brand new map, 'Tropical Island', the future is electrifying for Apex Legends fanatics.
Stay up to date with all the latest esports and gaming news by checking out our social channels here: Twitter | Facebook
Image via EA Sports | Respawn Entertainment