Talented, skilled, diligent, and optimistic. Alarm is an MVP.
19:30, 06 Aug 2020
From a legendary amateur career in Overwatch Contenders to a glowing rookie debut during Overwatch League's 2020 season, Kim "Alarm" Kyung-bo has spent ridiculous amounts of time crushing the spirits, the hopes, and the dreams of those who sit opposite him. Seemingly born with a golden spoon in his mouth, Alarm has been one of the most talked-about rookies even before his debut alongside the Philadelphia Fusion this year. However, to those close to him, those who have the privilege to call him a teammate, or even a friend, know him to be equal parts workhorse, optimist, and the ideal teammate.
Assistant coach of the Toronto Defiant, Chris "Gl1tch" Infante, knows this all too well. He worked alongside Alarm throughout 2019 winning multiple seasons of Overwatch Contenders North America, winning the Atlantic Showdown, and then transitioning alongside the team to compete in Overwatch Contenders Korea as the head coach for Philadelphia Fusion's then academy team, Fusion University.
"Alarm is one of the most calm and collected players," Gl1tch said. "He's level headed and disciplined. He understands what he needs to do, and he's a strong teammate. [He is] honest and true. You couldn't ask for a better package." Not only was Alarm a strong performer on the server, but it was evident during his incubation period in Overwatch Contenders, he was an idyllic teammate. With that said, how had he progressed in the Overwatch League? Was he still this pillar of honesty and teamwork?
Told you we had big things coming for next year.
Introducing your 2020 Philadelphia Fusion!
💥: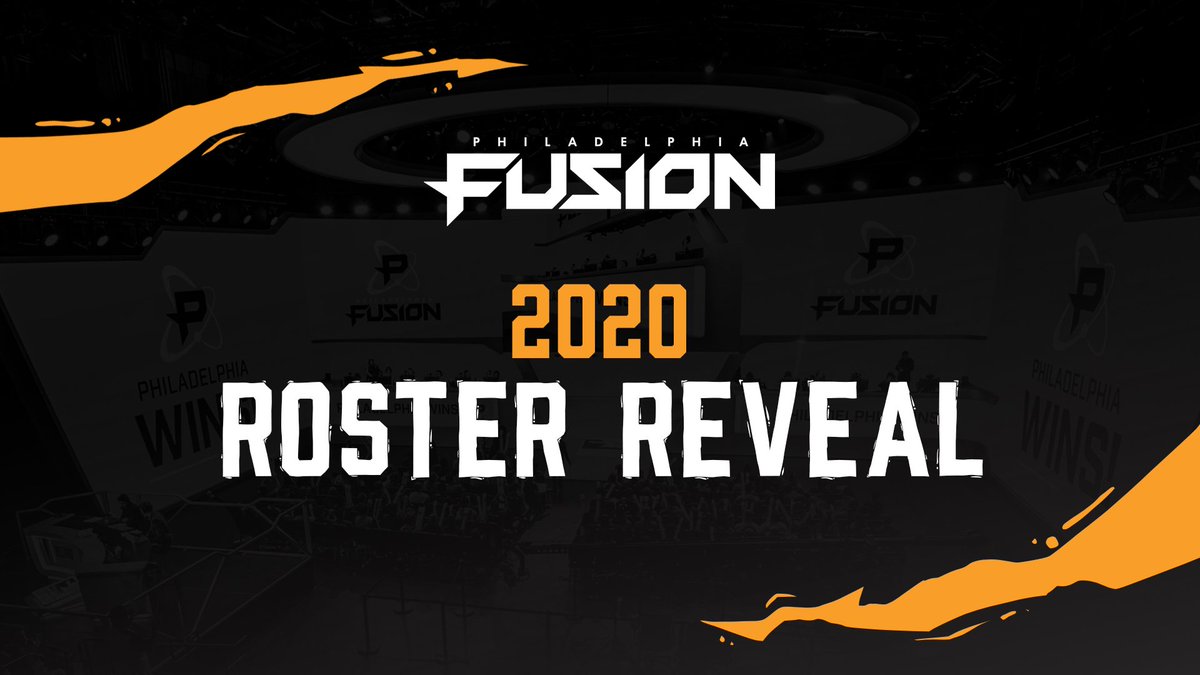 October of 2019 would see the coming of a new age, one that would see Alarm promoted to the starting lineup of the Philadelphia Fusion as a staple member of the team's starting lineup as they ventured into the 2020 Overwatch League season. Assistant coach for the Philadelphia Fusion, Christopher "ChrisTFer" Graham, has worked alongside him throughout the year, and couldn't have given a more positive review of Alarm, not only as a star player - but as a person.
"He's one of the young guys on the team, so he brings an almost innocent optimism to the team," ChrisTFer explained. "He truly loves Overwatch and always comes in a happy mood to practice. Always positive about everything and never tilts or has any negative qualities in terms of what he brings to the team personally. I think him Astro and Heesu have all brought this youthful energy to the team which has gone a long way across the season in terms of keeping us motivated and not really letting us get complacent."
That said, complacency is not something the Fusion has shown at all throughout the year. They not only lead the North American division as one of the strongest teams in the region, but they've had month by month increases in performances, most recently narrowly falling short in a magical grand final series against the Paris Eternal. In many ways, Alarm is a significant factor in the Fusion's success and should be celebrated. For example, his Zenyatta is so good that throughout 228 team fights, Alarm has a 10.1% first elimination rate. The next highest player sits at 7.5%, and that is just one stat line. Here is a litany of factoids you need to know to contextualise just how good Alarm really is.
If you set the Overwatch League's Player Rate Ranks, which can be found in their Stats Lab, to around a minimum playtime of 60 minutes you get this resume of achievements.
Alarm has the third-highest eliminations per ten minutes on Ana.
He has also earned the second most final blows per ten minutes, the fourth-highest eliminations per ten minutes, the fifth-highest hero damage done, and scored the third most solo kills per ten minutes on Zenyatta.
On top of that, Alarm has the second-highest final blows per ten minutes, the fifth-highest eliminations per ten minutes, the third-highest hero damage done per ten minutes, and the third most solo kills per ten minutes on Moira.
On Brigitte, Alarm also has the most final blows per ten minutes, the fourth-highest eliminations per ten minutes, the second-highest hero damage done per ten minutes, and the fifth most solo kills per ten minutes.
To cap the list off, Alarm is also the owner of the most final blows per ten minutes, the highest eliminations per ten minutes, the highest hero damage done per ten minutes, the second-highest healing done per ten minutes, and the second-highest solo kills per ten minutes on Baptiste.
If that isn't generation talent, then it's tough to find what is.
With that kind of a rookie debut, with those kinds of statistics, Alarm could easily be the first Overwatch League player who sweeps the awards this season. Not only is this his rookie season, but he easily could be voted as the regular season MVP, and be included in the Role Stars discussion.
He's probably the most naturally gifted player I have ever worked with.
— Christopher "ChrisTFer" Graham
"He is probably part of the two or three players whose work ethic has been consistently high throughout the season," ChrisTFer said. "As I said before, he loves the game which I'm sure is helping a lot, but he's always playing ranked. I think I've seen him top 10 on DPS and tank at some point during the season, so he isn't always just grinding 'his heroes', but I think this all makes sense when you see his natural game IQ and understanding."
This same sentiment is echoed with his former team as well. "His worth ethic is very consistent, and it's rare to see him not in a focused state," Gl1tch said. "I think he simply has an innate ability to absorb information and learns from his mistakes very quickly. Compound that with his personality and worth ethic, and you get one of the best players in the game. He's as reliable as you could ever dream of a player."
Even when you go back to his time in Overwatch Contenders, this work ethic, this love for the game, this natural ability to seemingly will success is everywhere.
He's got sick sleep darts but you better not be sleeping on our Rookie of the Year Candidate today! ⏰
Drop your best birthday wishes for
@alarm
in the replies! 🎉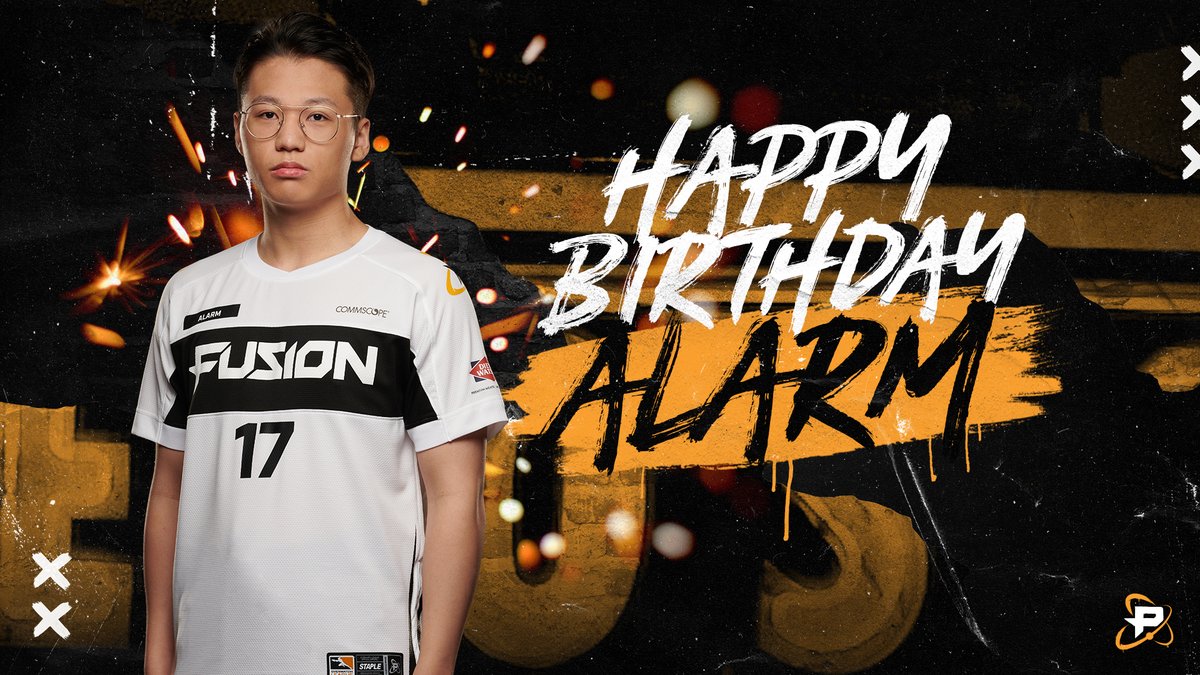 Alarm is the perfect marriage between overwhelming talent and hard work, because whatever he can't dominate you on mechanically, he'll learn, and he'll be back. This natural talent is best described from a community topic that has caught massive traction this season. Through Philadelphia's run in the 2020 Overwatch League season, Alarm, who is known as a mechanical god on heroes like Ana and Zenyatta, was moved to Brigitte, a hero that is viewed as a little more 'simplistic'.
However, that couldn't be farther from the truth.
"Personally, as a coach, I think in the Brigitte and Baptiste meta, the Brigitte is a more difficult and more important hero to play, and we spent a lot of time figuring out the best way to utilise all three of our supports within the meta," ChrisTFer explained. "I remember the first time we tried his Brigitte in scrims and immediately he was already better than almost every Brigitte I'd seen at that point in North America."
"Astro once told me that Alarm isn't good at support he's good at Overwatch and I think he could make it as a top-five [professional player] on any role. He's probably the most naturally gifted player I have ever worked with. Which makes the fact his work ethic and personality is so good even more impressive because I think he's one of those guys who probably could have made it to the top without."
Images via Blizzard Entertainment